Zoo 2: Animal Park Game Review
Zoo 2: Animal Park is a cute browser game in the management-strategy genre, where we are invited to try on the role of a zoo director. After registering and starting up, we become the main participant in a tragic scene - we receive a letter with sad news about the death of great-aunt Shura, and that we are inheriting the zoo.
What is this game about?
And now we have a lot to learn, because taking care of a lot of animals is a responsible task. From the first minute we will be helped by a good-natured grandfather. His hints, tips and consistent tasks will not let us get confused during the game.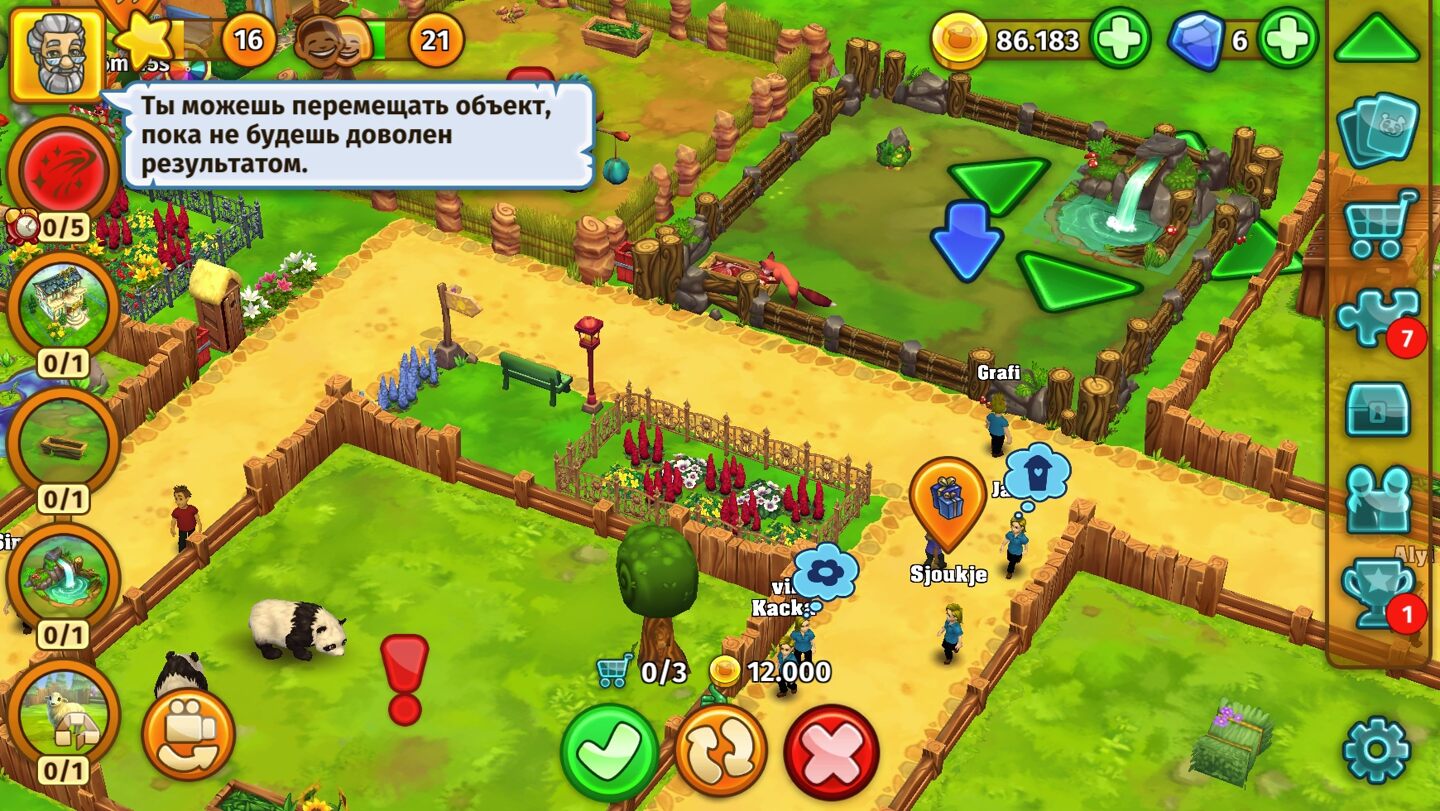 Our duties will include cleaning the enclosures, feeding the animals, and playing with them regularly, but we must also take care of the appearance of the territory entrusted to us: landscape design, think about the placement of new animals, set up infrastructure and install stalls, which will bring us additional income, and visitors - a pleasant experience. We have to make sure that the zoo is popular, because the condition of all its inhabitants depends on it.

Zoo 2: Animal Park runs right in your browser. That is, you do not need to additionally download and install any new applications and take up space on your computer, work or home. You can exit the game at any time - all the progress will be saved, and the next time you come in, you won't lose anything important from the collected and built.
Periodically we are offered to buy special currency - diamonds - for real money, but it is not necessary, you can just as enjoy breeding animals, design aviaries and service guests without spending a single ruble.

The calm and consistent gameplay will appeal to those who like to watch the development of their own virtual corner. If you prefer cozy and not overloaded with aggression entertainment, then you will like Zoo2: Animal Park. And for fans of movies about nature and animals, the game will be a real gift.
Game Features
It begins as a regular contact zoo, where city dwellers can get acquainted with the pets familiar to the countryside - rabbits, goats, pigs, horses. Then, as the game progresses and your level increases, wild animals become available: inhabitants of mountains, jungles, deserts, and even the ocean. The cute and clumsy panda, the imposing guardian of the forest - moose, the jumping kangaroo, the king of beasts - lion, and many others.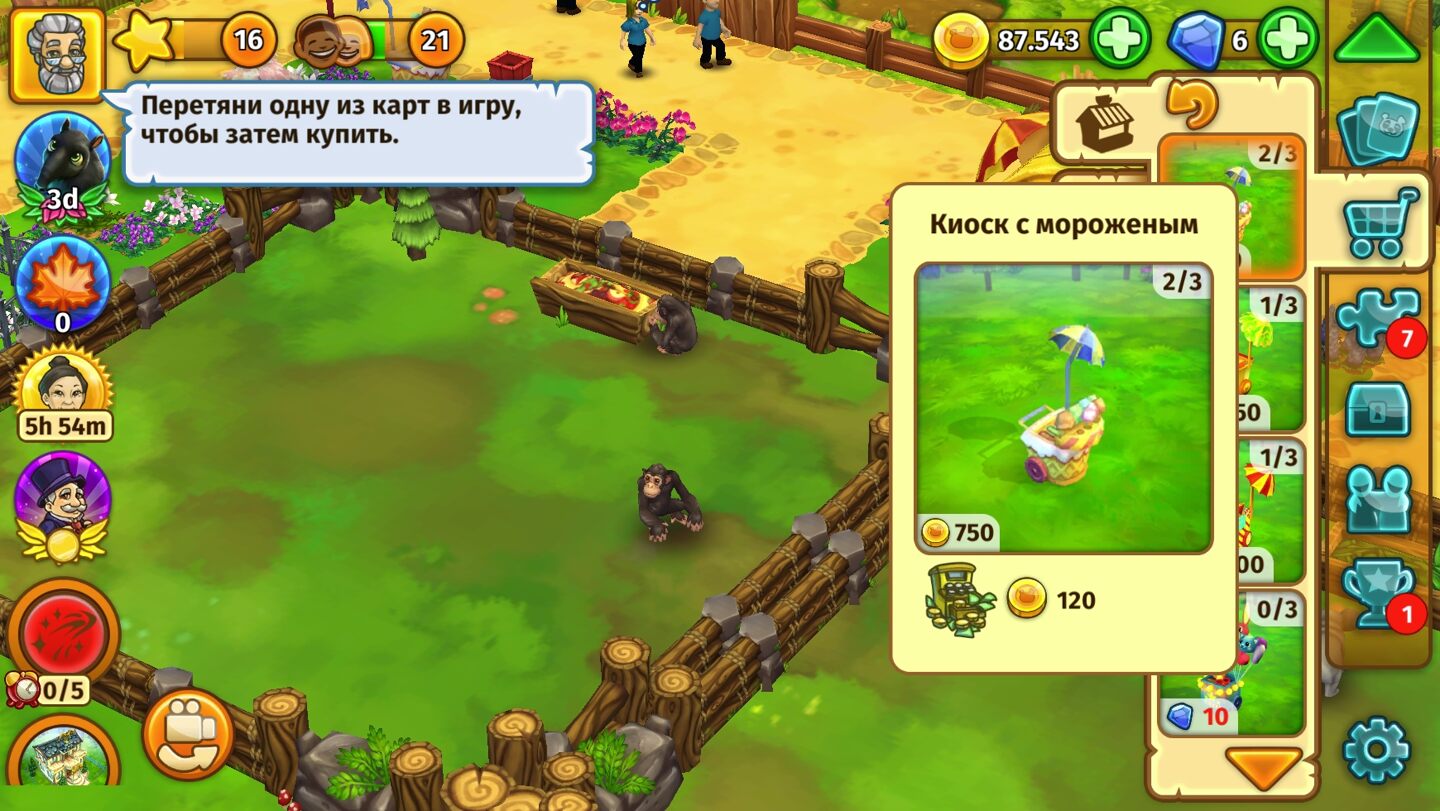 With each subsequent level, the user also gets different kinds of flowers, trees, benches, stalls, etc., with which to decorate the zoo to make it more comfortable for visitors. You can get new buildings, as well as add new animals to the collection, not only by spending game currency in the store, but also by collecting the required number of fragments of the desired object. The more unique it is, the more pieces it consists of. They are obtained in different activities, for example, when interacting with friends, which we will tell a little bit about below. Rich choice of items will allow you to show your imagination and arrange the territory according to your taste, turning the modest family enterprise into a blooming paradise.

In addition to buying animals in the store, the player can breed the zoo inhabitants he already has. This will require building a breeding center, having a pair of adults of different sexes of the same species, as well as a special stall in their aviary. The result could be cubs with a new unusual coloration. Plus, the adorable babies are so loved by visitors! The addition to the animal family will attract even more guests and attention to the zoo.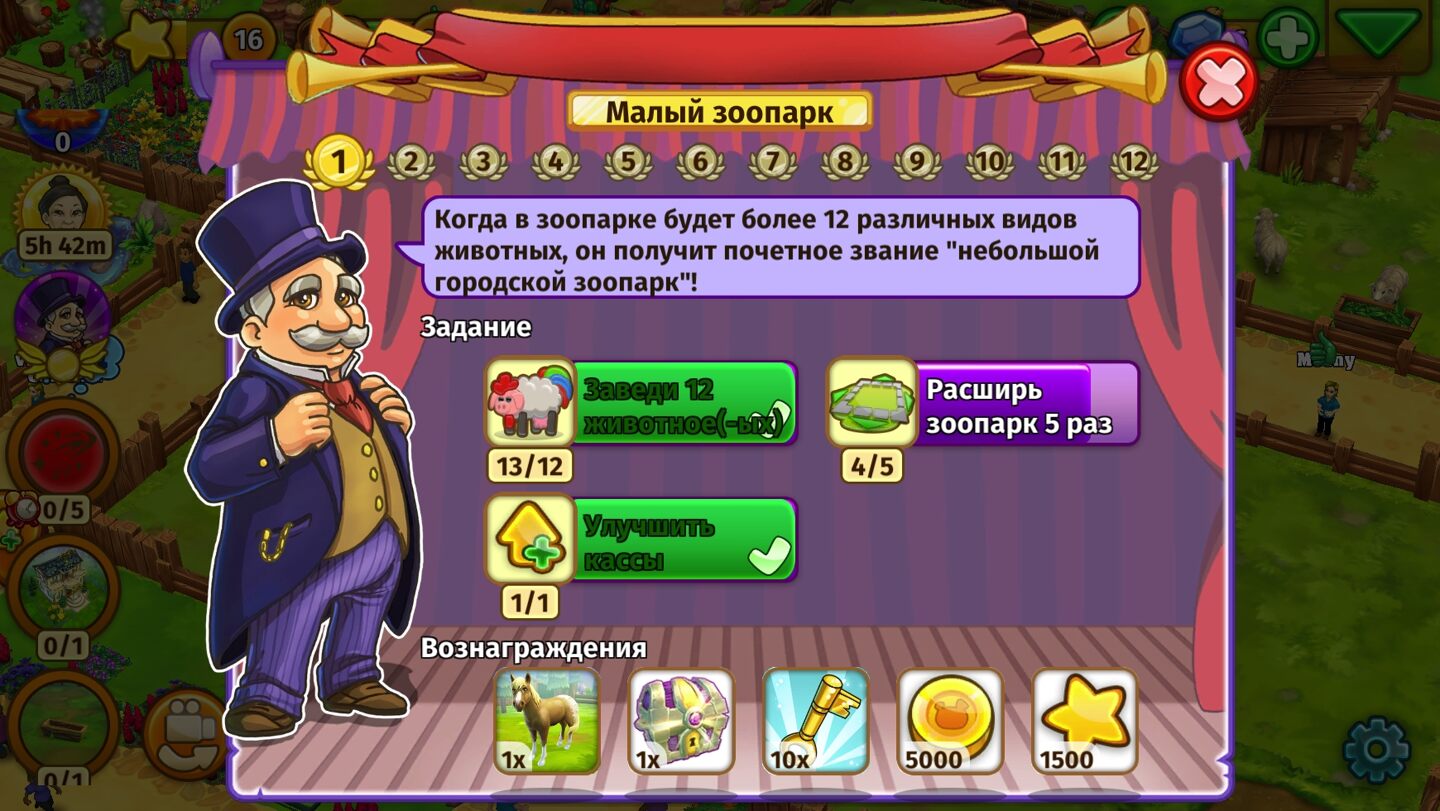 All sorts of tasks from bright and distinctive characters will not let you get bored. You'll be approached by a variety of secondary characters, each with their own personal story. Some will ask for your help, others will offer improvements, and still others will come to you to tell you about new features of Zoo2: Animal Park that will allow you to manage the zoo even more effectively. Don't think everyone around here is exceptionally friendly - you'll also encounter exciting fight and confrontation plots. Just like in life, you will come across different characters, and that's what makes the gameplay so entertaining.

It is always nice to know that you are not alone, that there are the same as you: with similar views, hobbies, tastes in games. There is a separate function - add friends, and this is not the case when the application asks you to enter one of the suggested social networks and send invitations to your list of subscribers, fellow students and colleagues. You are supposed to look for new acquaintances among other users who, like you, have decided to get their own virtual zoo.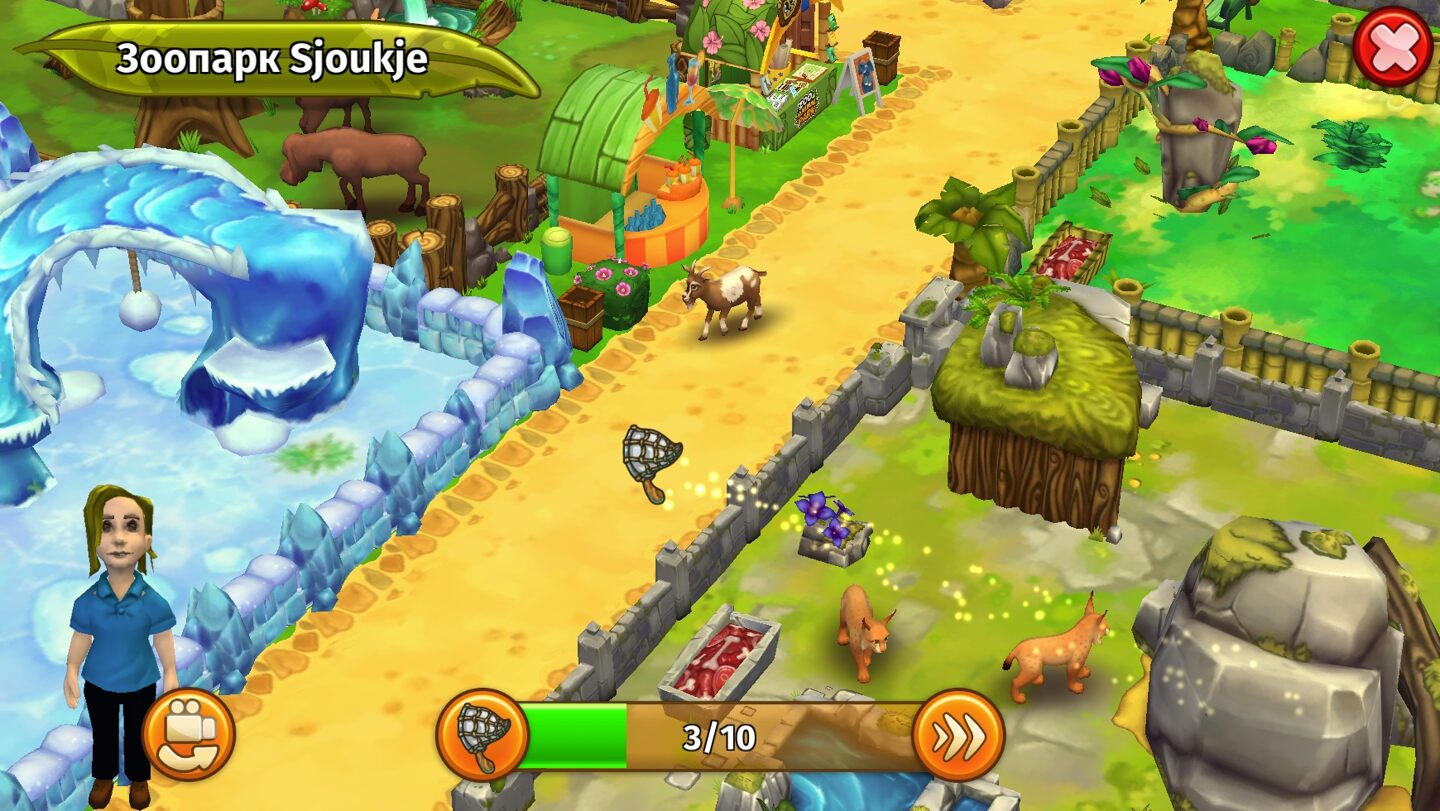 You can visit your friends and help them every day with simple requests: to catch animals that have escaped from the enclosure, to disperse crows stealing food from their troughs, or to distribute balloons to crying children. For this, you receive hearts, in exchange for which you receive a chest of item fragments. Points are also awarded when a comrade also helps you. The more friends you have, the more hearts you earn.
Results
Zoo 2: Animal Park is a representative of pleasant and calming games, the mechanics of which you understand intuitively. Eye-catching graphics, interesting tasks and warm atmosphere are combined with the convenience of browser format. The project will take a place in the hearts of those who as children loved the program "In the Animal World" and quickly ran to the TV screen, when they showed documentaries about nature. Although not all of us have transferred our hobbies into the professional sphere, now everyone can realize their childhood dream and become a zoo director, literally, from the comfort of their own home.

Zarium, October 2020