Jade Goddess Game Review
Jade Goddess is a free-to-play RPG based on Asian folklore. Its main feature is that it runs directly in your browser, without installing a client that takes up space on your computer. To participate in epic battles just register on the website - then the game itself will adjust the capabilities of your technique. By the way, the system requirements it has very forgiving. Let's see what entertainment is offered here.
What is this game about?
Jade Goddess is set in a fairytale kingdom, whose inhabitants have long been protected by the Jade Goddess. But once these lands were invaded by evil monsters, war broke out, and the former well-being had to be forgotten. You take on the role of a hero destined to fight the forces of evil and return the ancient deity to the throne, so that peace reigns in the empire once more. Only first you have to choose a character class and pass the tests, which include chapters of the story, battles in the Treasury of experience against enemies controlled by artificial intelligence (PvE), fights with other players in the Arena (PvP) and joint campaigns on the bosses in the Tower of Spirits. In addition, there are daily tasks and events from the developers, the participants receive various awards. And those who are tired of military exploits, will find here and peaceful activities.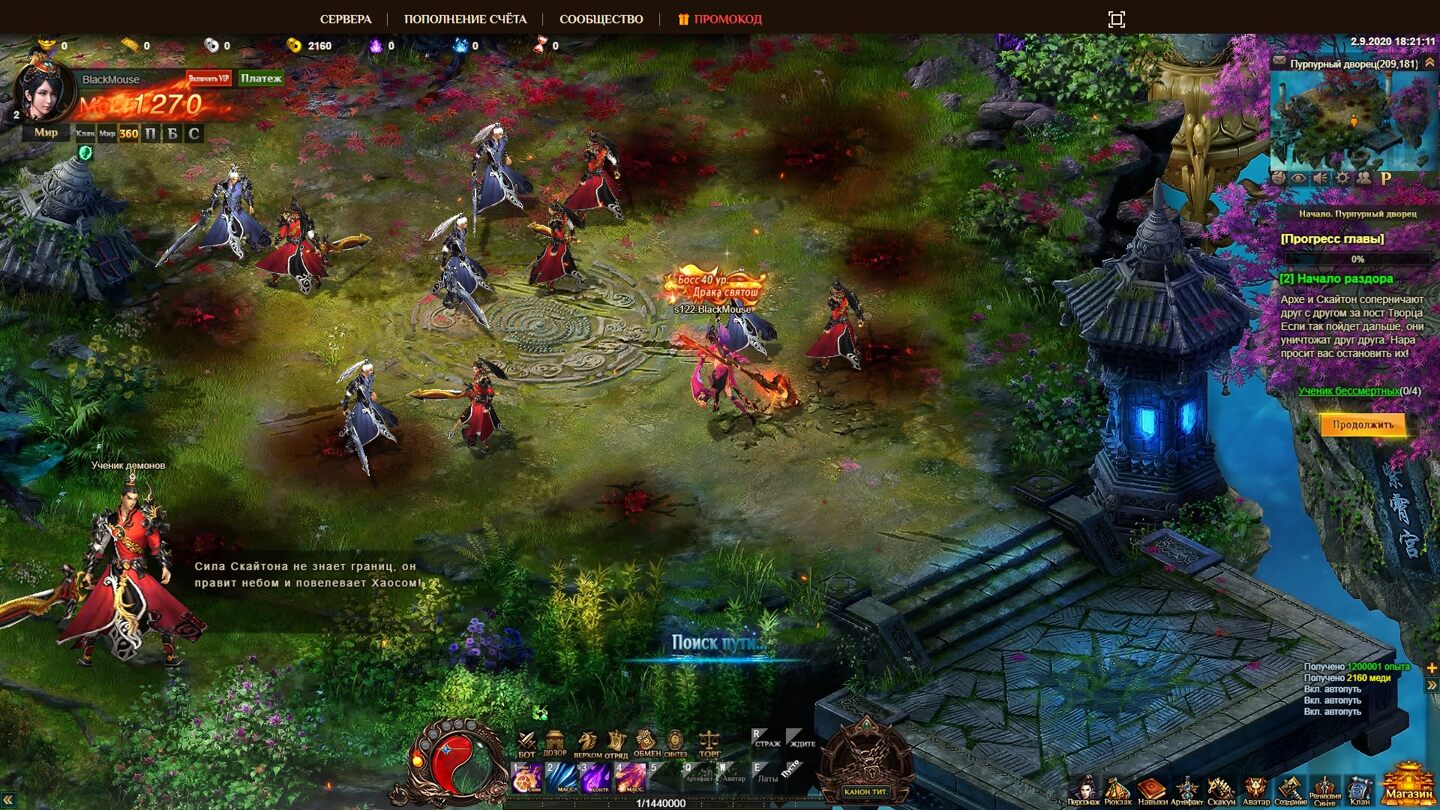 To succeed against monsters you need to equip the hero with the latest magic, and at the same time to develop his specific skills - improving these skills becomes available after the fifth level. Move around the expanse of the Jade Realm help pet, which can also be improved - for example, at the expense of the book skills racehorse. At the same time fabulous animal provides support in battle.

As a browser-based MMORPG, the game manages without pressing any complex combinations during combat, does not dump a mountain of information on the user and does not cumbersome interfaces. Everything in it is arranged as simply as possible, which is sure to please newcomers. Moreover, you can give the management of the bot, which will independently take the story tasks and move between locations to perform them. Even during the battles no one requires your active participation - there is a customizable autobattle, allowing the artificial intelligence to juggle superprizes without prompting from your side. But for all its simplicity Jade Goddess is designed very bright, with touches of Oriental coloring, and in addition is accompanied by music, where there was a place for both modern rhythms and traditional Chinese tunes.
Classes of heroes in the game
The first choice the player faces is which character to take at the start? After all, this determines the style of combat: some prefer to shoot at enemies from afar, and there are those who like to fight up close. Again, the types of weapons also vary in properties and are available to different types of heroes.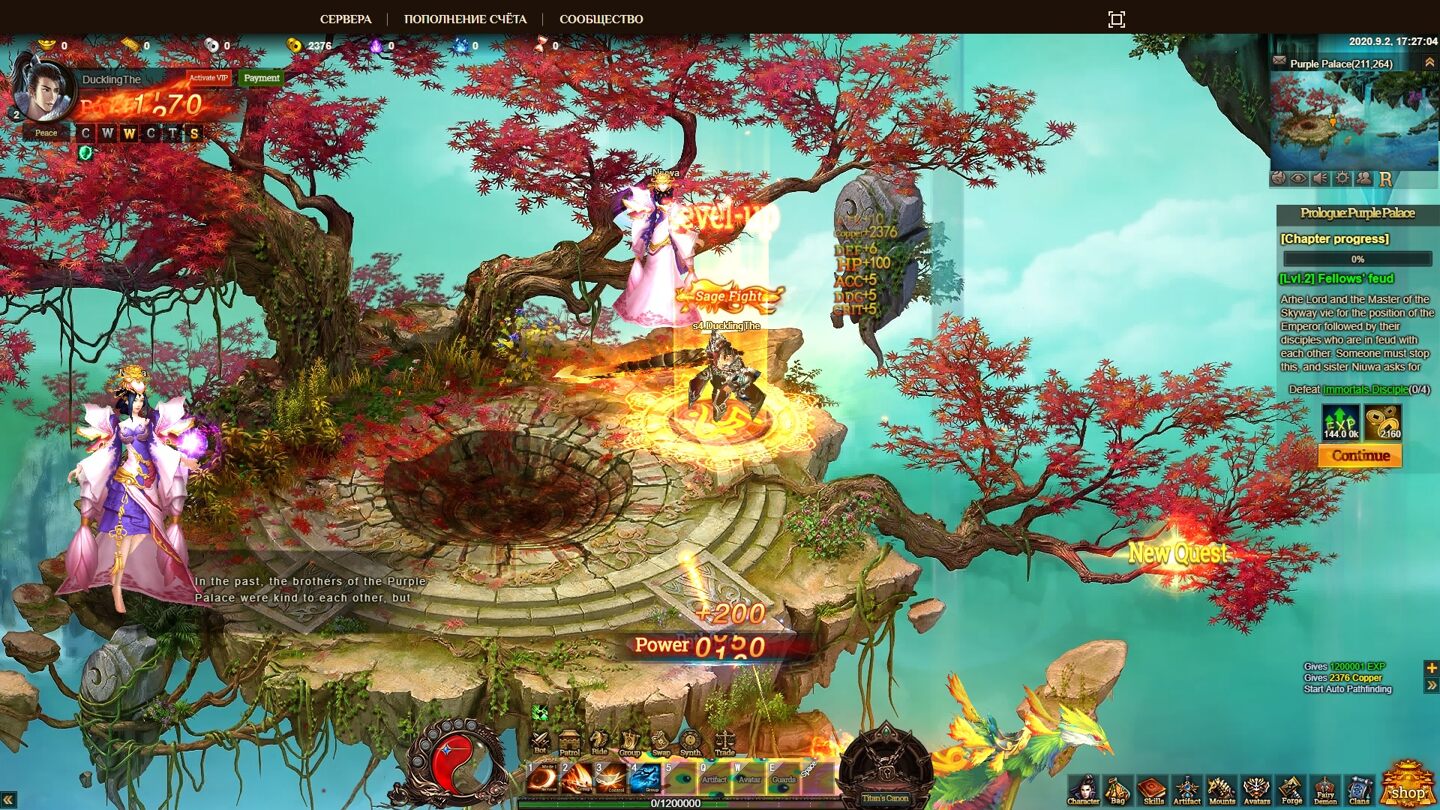 There are four classes in total: Hunter, Fury, Swordsman, Amazon - each of them has its own features. The hunter on the battlefield shoots with a bow, and can damage several targets at once, and some enemies he puts into a stupor to finish them off quickly. Characters of this class are famous for accuracy and power of critical hits, but their ability to avoid enemy attacks leaves much to be desired. The same cannot be said for the Amazon, a master of deceptive maneuvers and dodging blows. She's very fast, stealthy, and does particularly heavy damage by attacking monsters from behind.

Swordsman, on the other hand, is as outspoken as possible, slashing at enemies with a straightforward, up-close approach. This directness is facilitated by his massive health pool, damage, and chance to stun the foe. Even if they're injured, Swordsman can survive against enemies of any other class, which is why he's especially valued by PvP players fighting under the control of real players. Finally, the fourth hero is Fury. Though she lacks physical strength, she's still indispensable in team battles. After all, she uses magic to support her companions and is able to attack multiple targets at once using natural powers - for example, sending a hurricane at monsters or pouring fire rain on them.
How is the social part arranged?
The lion's share of Jade Goddess, as is customary in the genre, is devoted to user interaction. They fight among themselves in the Arena, and the members of the clans figure out the relationship in the group battles "wall-to-wall" and in the wars for territory. But do not think that the game offers only the fight all against all - it has found a place for cooperation. Gamers can team up for group campaigns on bosses - the most dangerous monsters in the Jade Empire. In addition, since the 37th level opens access to the choice of faction. There are two of them: you can join demons or gods - it even affects the appearance of your character. Finally, there are also completely peaceful activities such as trading, "Trigram" - a minigame that brings prizes, and even a wedding.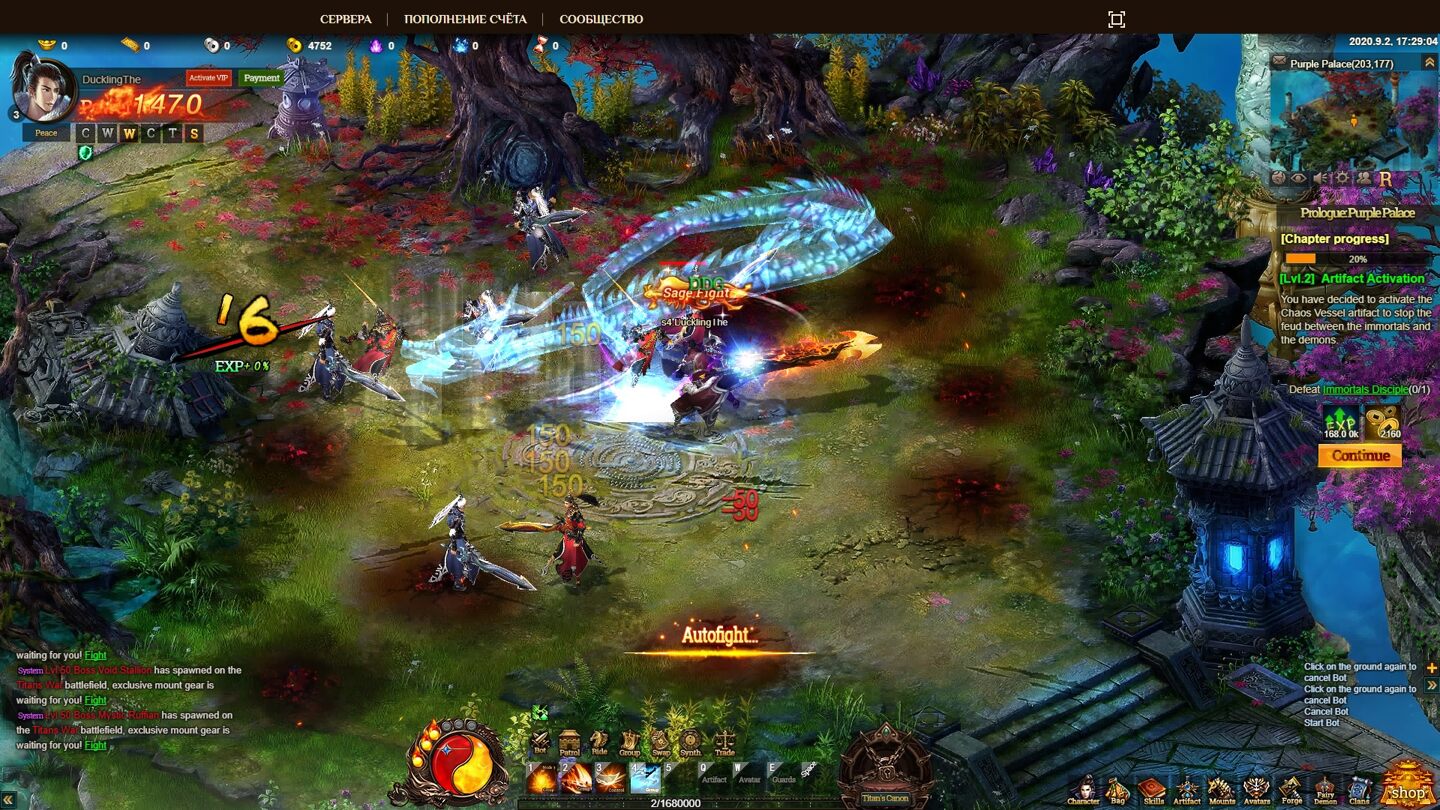 Yes, you can have a virtual wedding here. By getting married, the characters not only acquire a special status, but also become stronger. For the ceremony is enough to level up to 48th level, and then find a hero "the other half" of the other fighters against evil. And then - almost like in life: we give flowers, carry out special missions as proof of love and hold a ceremony, where we call the members of the clan and its leader, who must pay for this holiday of life. Guests come to the party for a reason - in envelopes with invitations may be valuable gifts. For the newlyweds open a special task, which can only be performed by two. Quite original mechanics, as for an online browser game.
What's the deal with pumping?
Many activities in the game are available from a certain level: the same wedding can be arranged at level 48, the Arena is allowed strictly from level 41, at level 60 there is a merchant who sells consumables for battles, and to break the horns of bosses unexperienced beginner hardly manages. Even at level 75 the hero continues to grow stronger for the sake of further exploits - he gets lats, increasing his power and giving unique skills. So the question arises: how to reach all these levels? The answer is simple - you have to gain experience by taking part in battles. No matter how far you advance, there's no limit to perfection and new adventures won't keep you waiting.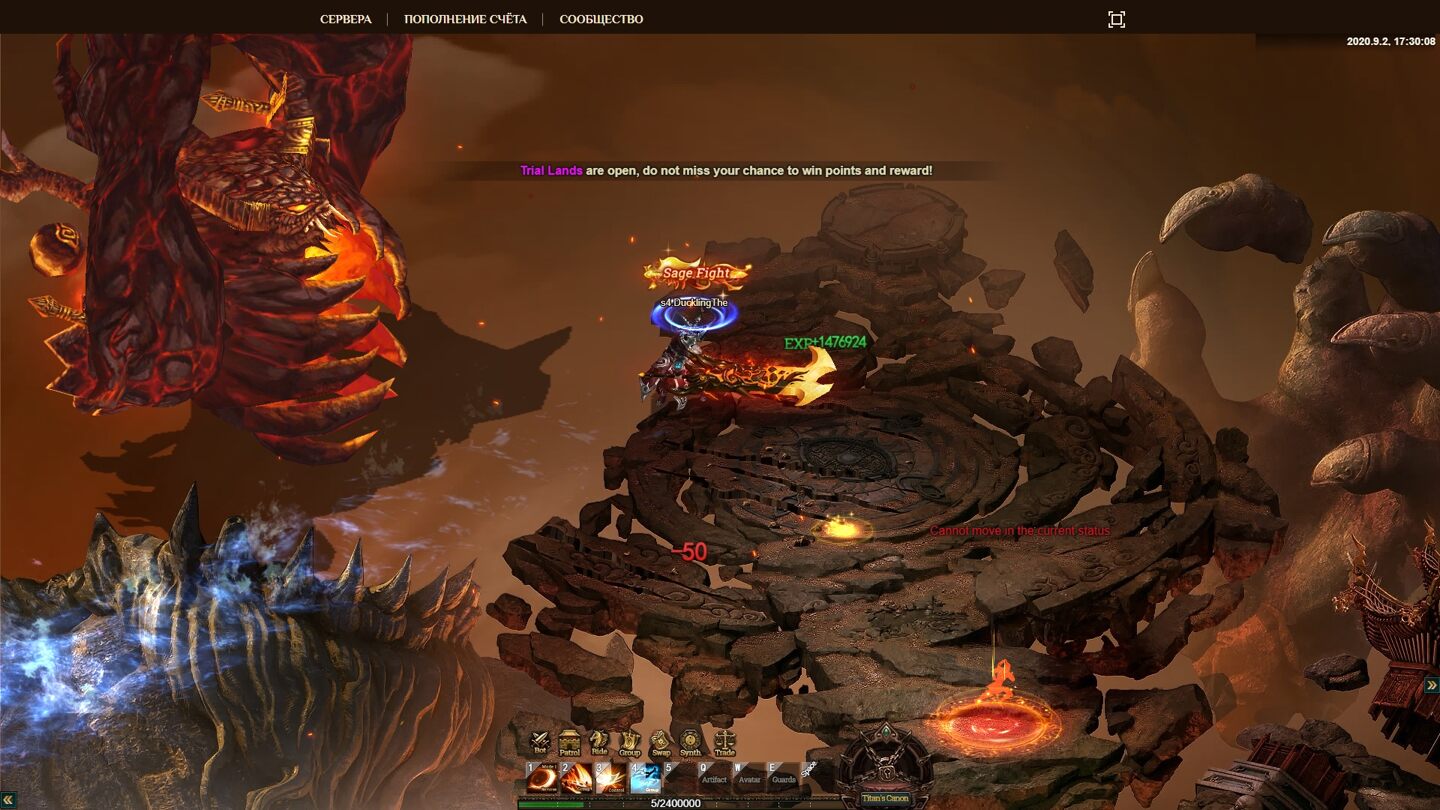 At first, the necessary leveling points and equipment bring story tasks - in fact, they are enough to grow a hero of any class to levels 44-45. Further progress is given by the Treasure Trove of Experience. PvE battles in it are one after another and are becoming increasingly difficult, but the rewards for success are growing. It is important to keep your eyes open as you make your way through the floors of this questing world, because there are chests hidden here and there that contain experience boosters.

In addition to pumping hero skills in Jade Goddess you need to develop a lot of everything - from weapons and artifacts to pet-horse, which as the "growing up" changes appearance. The riding animal even gains combat skills in exchange for special spheres. All of this is required to fight back against serious opponents and not drive off into the next world after a couple of missed hits. While growth in levels consumes experience points, improving the rest of the good is available for resources. You can get them both without investing more money - on the battlefield - and in exchange for money, it's an option for those who would like to speed things up.
Conclusion
Jade Goddess is one of today's best browser-based RPGs. It is complex enough to enthrall the user with battles and character development, but so simple that you don't have to puzzle over any complicated situation for a long time. An excellent choice for those who are just beginning to get acquainted with the genre or do not have a modern computer to run projects with more advanced graphics.

Zarium, September 2020