Echo of War Game Review
Echo of War is a free-to-play RPG from Chinese developers, published in Russia by Esprit Games. The game makes almost no demands to the skills of the user and his computer, but it sparkles with bright effects and pours out a non-stop action with crowds of diverse enemies. However, the pace of events is worthy of special attention: in a couple of minutes after the start you fight your first boss, and in five minutes you get the 10th level. In half an hour in Echo of War you go through as much stuff as in the other games in a whole day. It sounds great in theory, but is this format interesting in practice?
From the menu to the war
The plot in the game is uncomplicated: once upon a time all the people lived peacefully and happily, but the king decided to start a new order in his lands and create an army of demonic soldiers. His magic turned into a war with the monsters. Cities were left in ruins, green meadows were transformed into deserts and terrifying beasts bred everywhere. Challenge the evil threw heroes capable of destroying the hell creatures on an industrial scale. For one of them, and you are invited to play. It is interesting, that in Echo of War there are only three classes - Assassin, Wizard and Hunter, and the last one is available after reaching the level 120. So at first you have two choices: the guy with huge sword and the girl with low-cut, and appearance of your choice is not provided.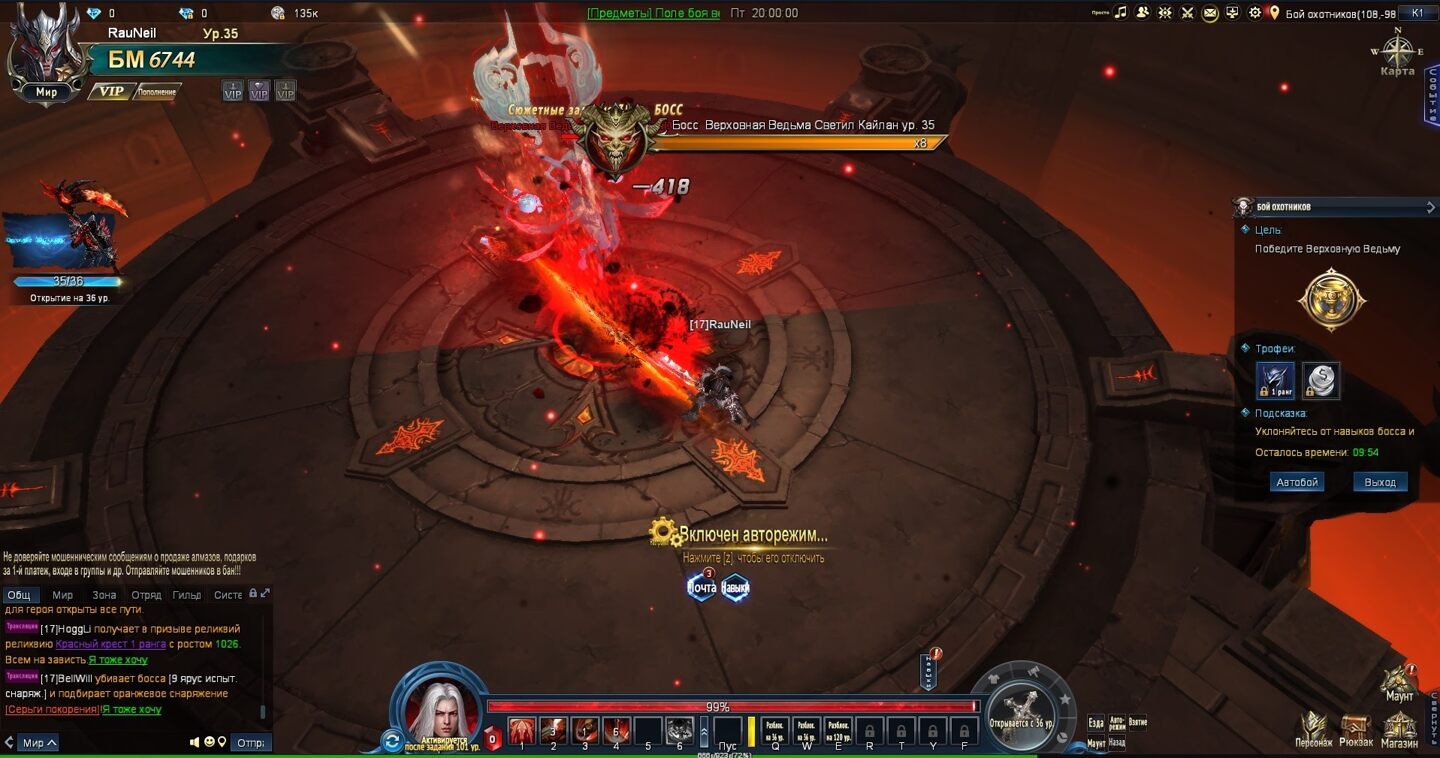 After selecting and naming your character, you are sent off to war without much admonition. The game's universe is surprisingly large and varied: there are deserted valleys, dark groves, settlement ruins, huge temples, dungeons, snow-capped mountains and even the sea - everywhere you meet your own types of enemies. Moreover, each location is like an open world, where you can go wherever you want, fight with anyone you want and take tasks from any characters you want. Moreover, despite the seeming simplicity of Echo of War, there are animated story screens: we are shown another boss in all its glory, or a racehorse obtained as a reward for completing the quest.

Nevertheless, the journey through the game world - linear. You have to go from one point to another, take someone's job - for example, to save a lonely wanderer from the monsters - kill a dozen or so enemies, get a reward, level up, fight the boss, and then do it all over again. You got it? Here's another go. It would seem that the diversity of the process does not shine. But the self-competition is compensated by the design: "Echoes of War" sounds and looks very expressive. Every attack of your hero is accompanied by bright effects, there's always a lot of movement in the frame, and the tastefully chosen epic music doesn't let you get bored.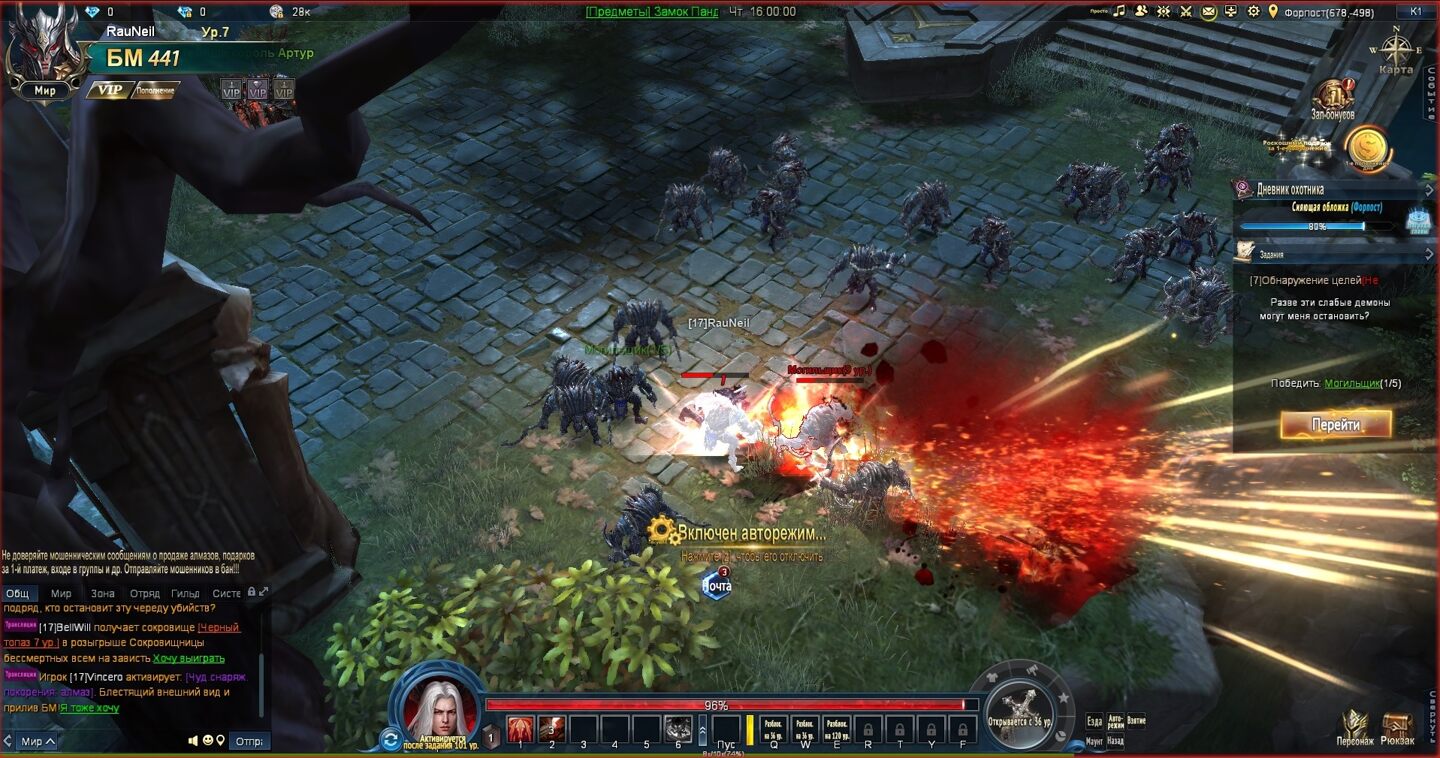 Demons gradually become stronger, and the tasks are more difficult. This is where other users help out - you can add them as friends, gather with them in teams and guilds. This is done purely for the sake of battles. Echo of War does not indulge in peaceful activities - it is a fantasy action film about clashing swords, lightning and blood splashes all over the screen, but not about hearts and cuddles in gingerbread houses. It couldn't be any other way in the war against the infernals of hell. By the way, not only demons are allowed to fight. Periodically start battles format PvP - between players who have joined different factions.
Battles, Pumping and Auto Mode
Since everything in the game revolves around war, the combat system is organized in a mature way. Each class has unique sets of skills and strikes assigned to separate keys. After using them all reloads, so for spectacular combinations it is necessary to pause for 1-2 seconds and attack in time - then the hero passes through the crowds of enemies, as if the combine on a field of wheat. With bosses, in principle, the same story, only they have more life points than the average enemy. Elixirs help you recover from your wounds, and special relics, such as a cross or a chalice, give you extra strength. These items are rewarded for victories, and their properties improve with the development of the hero.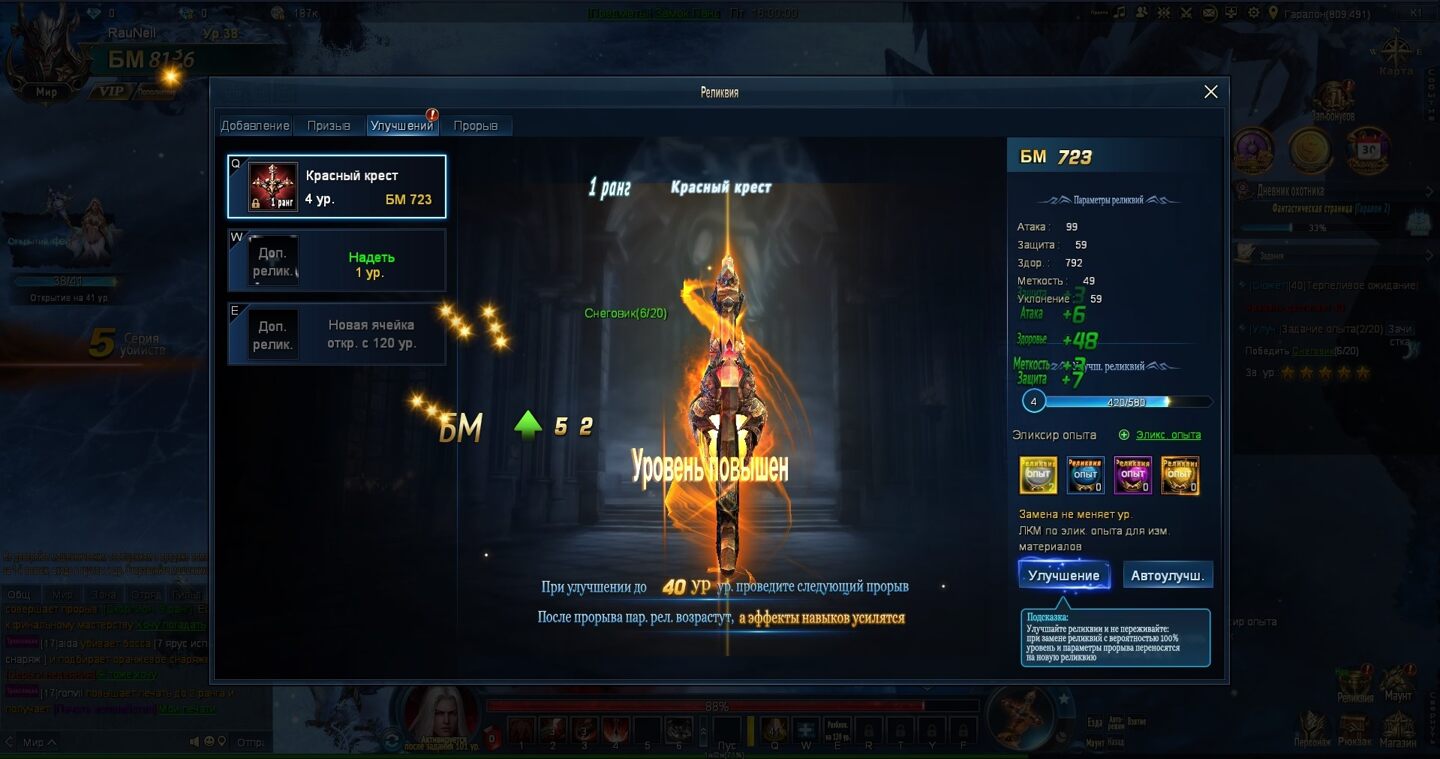 The role-playing system is just like the battles. The hero has all the classic parameters: attack, defense, energy, as well as the probability and strength of a critical hit. With a new level a few points are added to each of these items. And levels, as already mentioned, are acquired at the rate of machine gun shots. In addition, you can improve items of equipment, from swords to helmets to boots, as well as knocking upgrades out of defeated enemies. "Echo of War" shamelessly offers to buy flashy kits for real money, but this is the case when it's easy to do without donation. It makes sense to pay only if you want to show off your unique armor in front of your friends, move from a horse to a horny dinosaur and get free teleportation instead of traveling on horseback. Practicality is questionable here, because many actions, including riding on the map, can be put on automatic.

It's not uncommon in the genre to have an autobattle feature. This is convenient: if you can not handle yourself, include the bot - and it cuts up the enemies at its discretion. The creators of Echo of War went even further. Pressing one button (Z by default) puts everything on automatic: actions in battle, collecting trophies, opening and assigning skills, moving around the location, talking to the characters, changing armor and weapons to newer models, teleports to bosses. You can start the game and go about your business - say, at work or in the kitchen to boil dumplings - and the hero will take tasks, fight, win and level up without human assistance. The play is also elementary - just press the same Z or click somewhere. Although if you do not touch the keyboard and mouse, the action movie will again start to pass itself.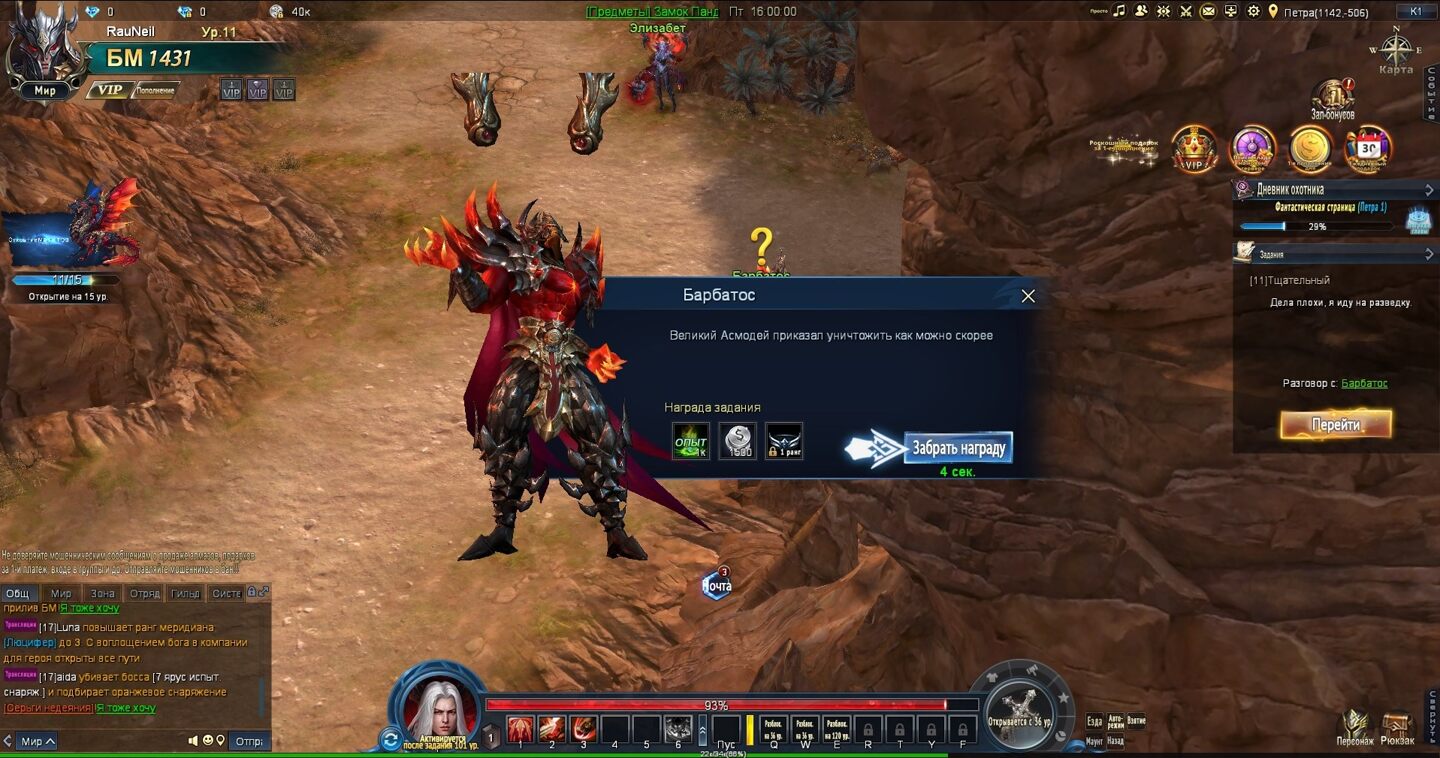 Conclusion
Echo of War seems very simple. It doesn't take much space, runs even on weak computers, requires no sleight of hand to win. But the developers squeezed the maximum out of the available technology: the game is not ashamed to show as an example of character design and monsters in fantasy style, the battles here are very spectacular, and the soundtrack is on top.

The only confusion is the low-quality translation into Russian. Sometimes you simply do not understand what the characters are saying to you: their remarks are either absurd or cut off in half a word. But by and large there's nothing to read - just run around and clean up with fire and sword. Perfect for short, 20-30 minute sessions after a hard day to relax and unwind.

November 2020