Dark Genesis Game Review
Collecting role-playing strategies is a special sub-genre of MMOs, where gameplay is focused on getting and developing heroes. It became especially popular after the release of
RAID: Shadow Legends
, but there are other successful games in this direction. One of the most notable and fresh is Dark Genesis, released in 2021. Its authors didn't went the way of direct borrowing of other people's ideas - for example, unlike RAID, there are no turn-based battles and in general there is more dynamics. About these and other features of Dark Genesis we tell in our review.
About heroes and their development
The heroes that are the heart and essence of Dark Genesis come from different myths, legends, races and even religions - there's Thor, Odin, Fenrir the Wolf and many others from the Nordic pantheon, but also side by side with them in a squad of five heroes can be Tutankhamun and even Lucifer. All of them belong to the host of celestials who once ruled this world, but were then destroyed by a legion of dark deities. And now our task is to revive both the demigods themselves and their former glory in order to save the world and finally solve the mystery of the Dark Genesis.

Heroes we summon at random or gather from found and rewarded shards. All characters are ranked, first, by coolness and rarity (the best ones, of course, are epic and legendary!) and, second, by belonging to one of the five elements - fire, water, earth, light, darkness.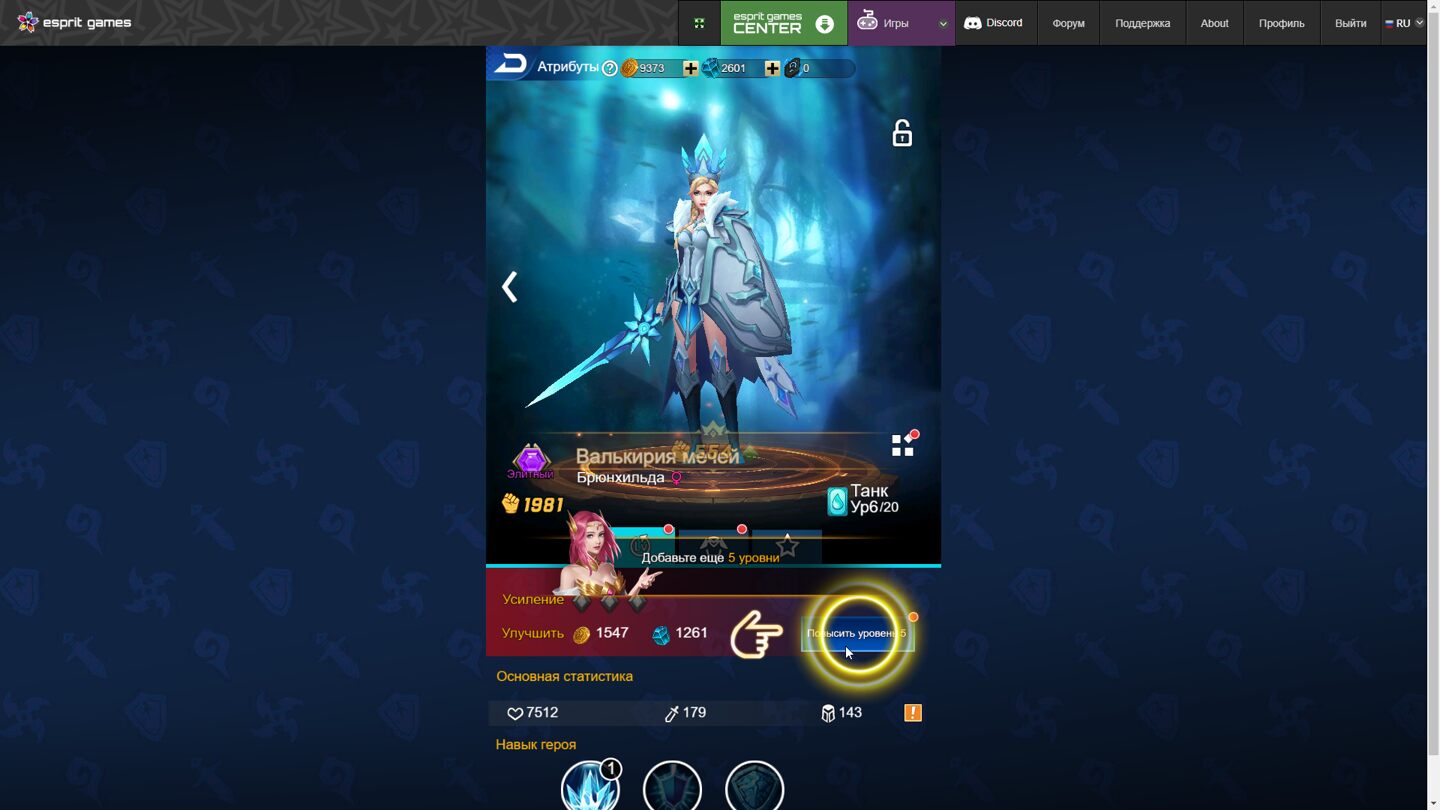 In addition, they differ in combat style, unique skills and focus on attack, defense or support. Taking all this into account, we have to intelligently choose and place the five favorite heroes and send them to fight both in the main campaign, divided into chapters, as well as in other numerous activities. And you can specifically create a separate attacking and defending team and try different combinations.

The battles themselves, as we said before, in Dark Genesis take place not in turn-based mode, but in real time - the heroes do everything themselves, but when using their unique ultra skills we have the choice to either activate them by ourselves, when the character has enough rage, or to leave this function to the "autopilot".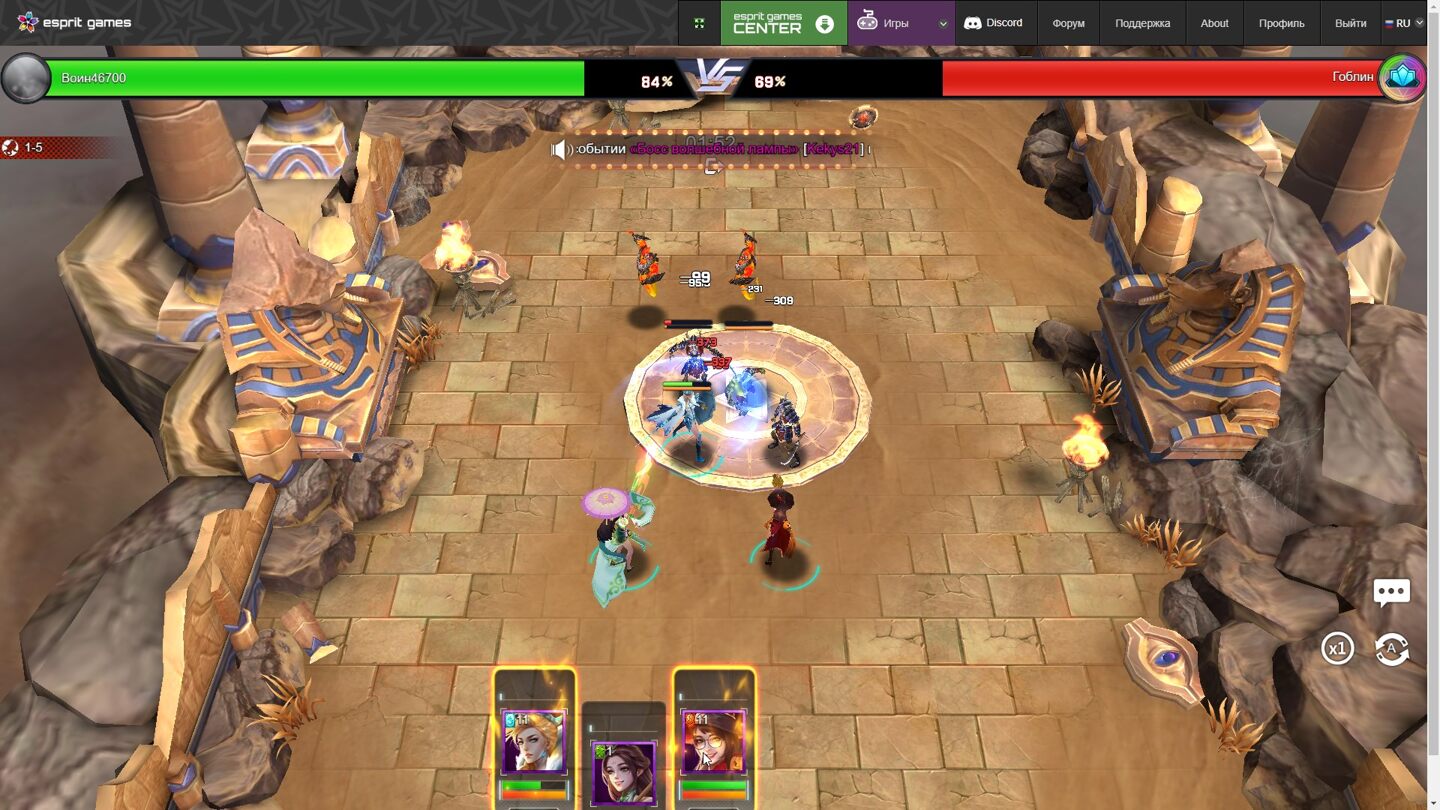 For victories we get experience, which is used to pump up the account (the higher it is, the more features and functions are available in the game) and resources for the development of heroes. This is the main point of Dark Genesis - more and more to improve your characters so that they reach not the 40s or 70s but the 200s and 300s. The power and rating of your squad depends on this. However, to pump a lot of different resources, stones, crystals, amplifiers, copies of the same hero, etc. - and not only directly to increase the level, but also to strengthen the level of the hero. This allows you to raise the maximum level of pumping, opens up talents, gives the opportunity to develop certain characteristics, as well as equip the characters with the so-called "emblems", which give new attributes and skills.

One of the main features is the need to sacrifice some heroes to pump up others. Thanks to the daily call-up, we often get copies of the same characters. So, in Blimp you can also always re-arm (and actually destroy) unnecessary fighters and get resources for them, including soulstones, which can be exchanged for rarer fighters in the soul store. There, in the blimp, you can also reset the development progress of selected heroes to transfer it to others.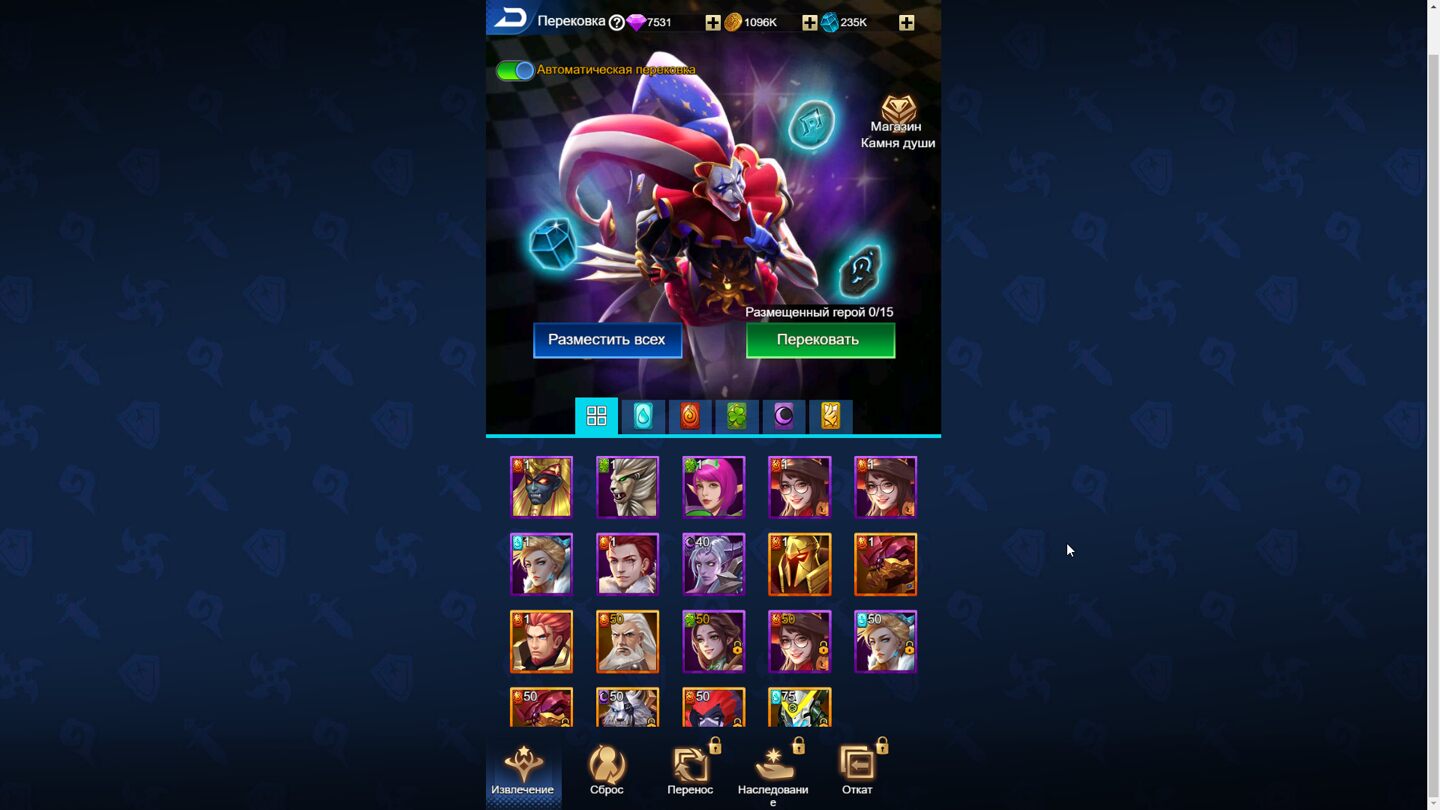 In the Temple of Fusion, we are allowed to combine characters of the same level and rank to get a more powerful hero - for example, three epic fighters will make one "Epic +". There are also "ascension" and "awakening" mechanics, which unlock the most powerful opportunities, allow you to reach Legend status, possess a very rare and powerful Stone of Being, and so on and so forth. So in order to make this "ascent" you will also have to spend copies of other characters.

Finally, the coolest heroes can share their knowledge and skills in a location called Valorheim - there we appoint masters from among the best of their wards, and to them we assign "apprentices", who quickly reach the same level. Naturally, opening new cells for apprentices is an expensive affair that requires unique resources. In addition, there is a recent "Legacy" mechanic, which allows you to transfer the level, equipment and characteristics of one character to another. This requires special resources and legacy stones, and the original character disappears, but in return we get a certain number of epic fighters.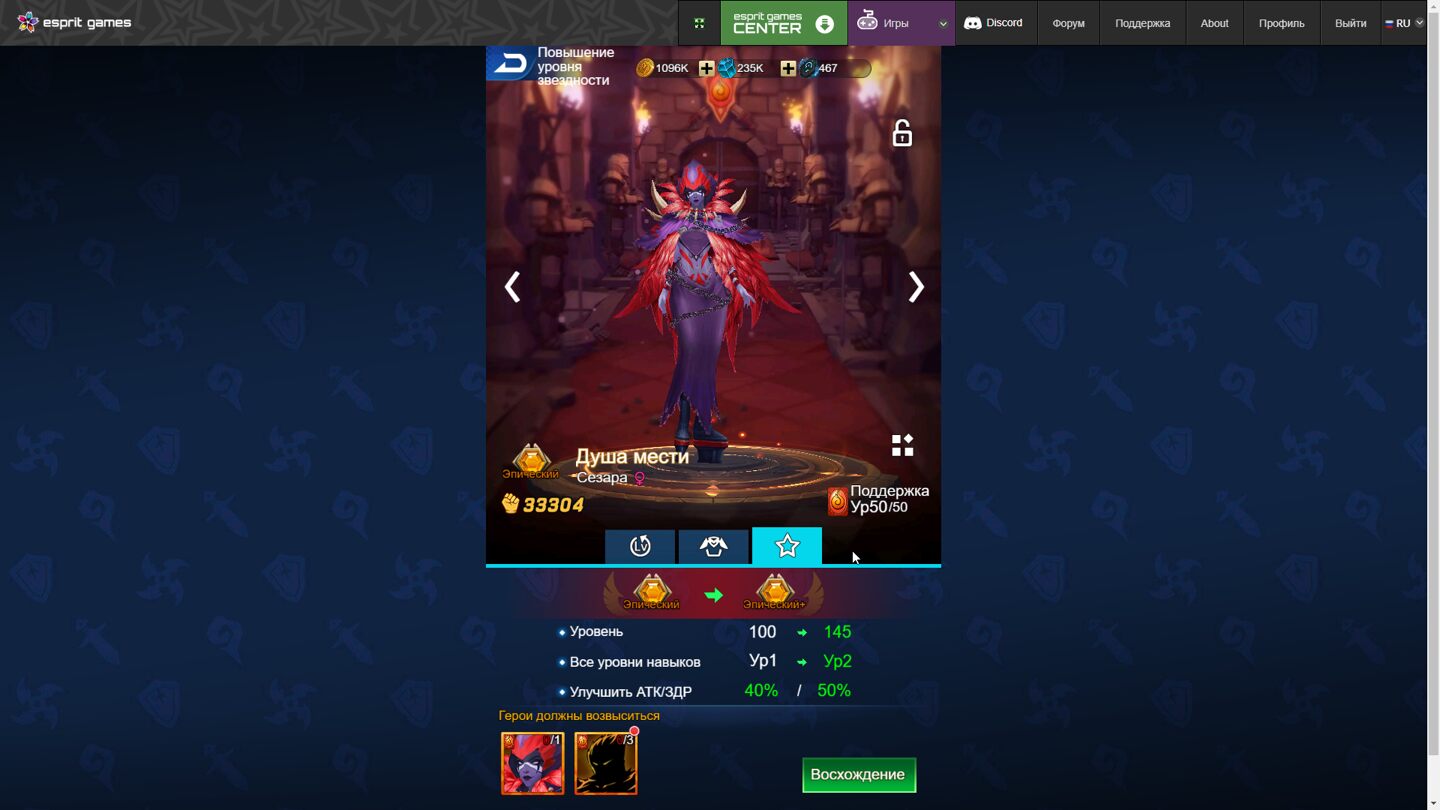 Naturally, you can and should equip each of your favorites with all sorts of weapons and armor - equipment is dropped constantly and is also divided into common, rare, mythical, legendary, and mighty. Like pretty much everything in Dark Genesis, it can and should also be pumped, of course, by combining three lower-level items. In the same way we combine and develop the aforementioned "emblems" that give heroes powerful attributes and skills.
About modes and activities
Dark Genesis has a wide variety of activities and modes, which is one of the main advantages of the game. At first, we mostly fight in the campaign, where we consistently defeat bosses and pass chapters - this allows you to save gold, crystals and other resources, get equipment, and most importantly, to raise the rank of our profile, which opens up new activities. Thus, the Chasm of Eternity, the Labyrinth of the Zodiac, the Constellation Labyrinth, competitions, including the successive passage of different dungeons, a crusade (for which you need... chicken legs!) and other adventures become available.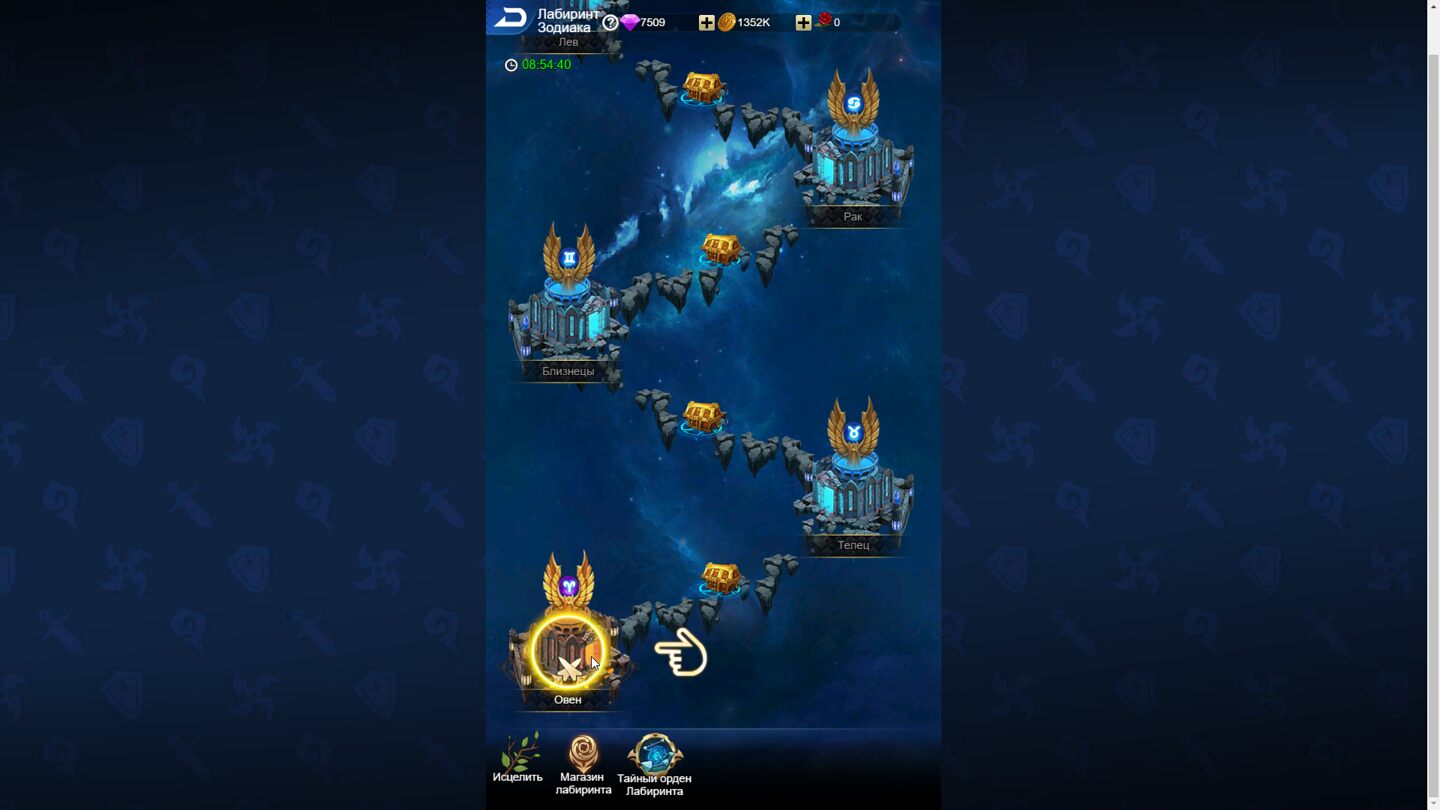 As a rule, in most activities we alone or with friends consistently pass the levels (in the Labyrinth of Constellations they are located in five regions, which open on different days of the week) and fight the bosses to get rewards. And after the first passage are allowed to do it again at a higher level of difficulty - so, after passing 300 levels in the Abyss of Eternity it turns into the Abyss of Inferno. Also you can summon "Boss of the lamp" every day - it's impossible to guess how tough he will be, but even if you can't kill him from the first time, you can return and finish the job.

Well, of course, fairly quickly opens the Arena, where players fight with each other. You choose who to face in battle, focusing on the power indicators of your opponents - depending on the success you get a rating. Higher profile ranks open up more unusual adventures, including those focused on battles with other users. For example, in "Great Voyage" we set sail, buy and improve our fleet, search for treasure on maps, and have sea battles with players for the best rewards.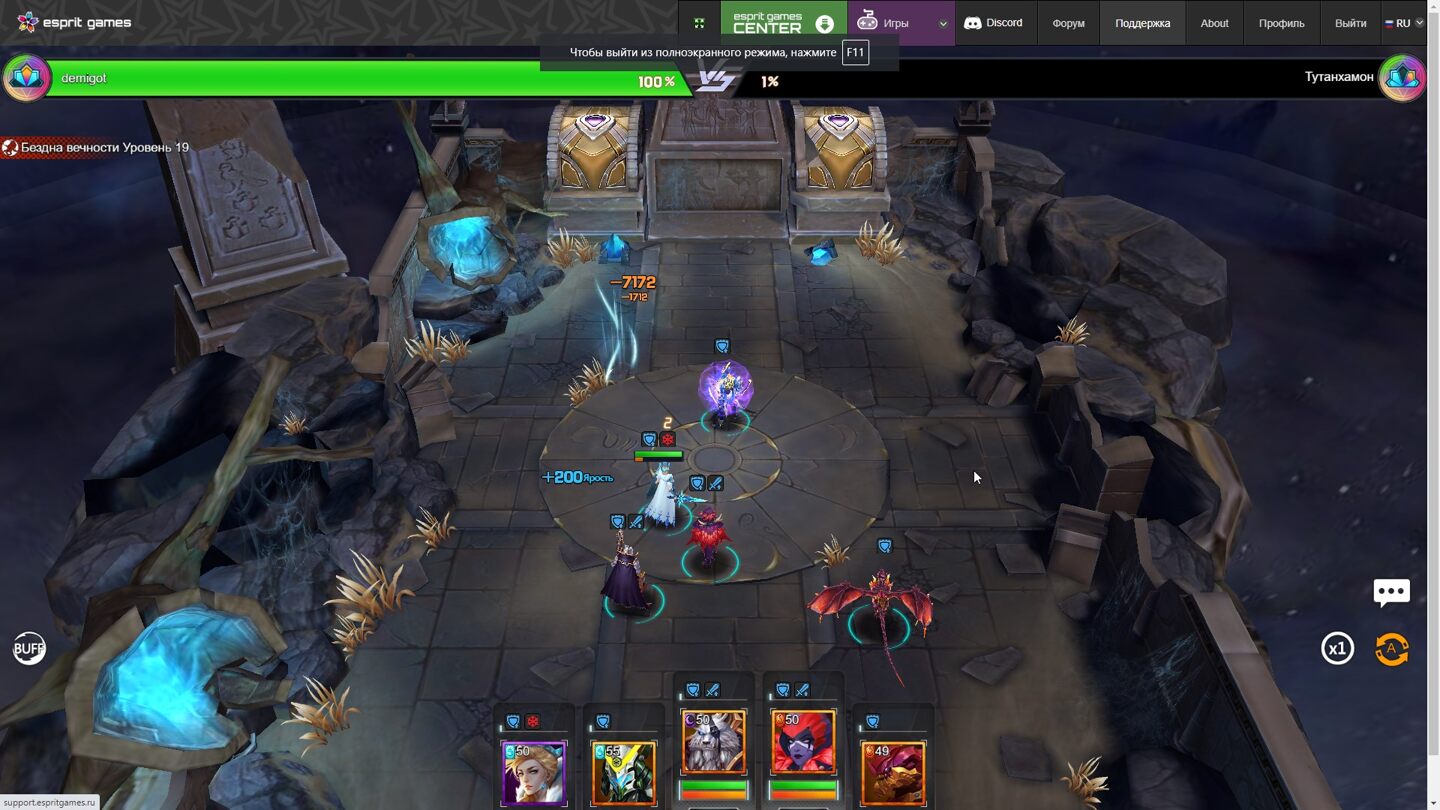 With the opening of the "Kingdom of Gods" it will be possible to summon real dragons to help us, and to participate in adventures where our heroes do not just automatically move between levels, but we have to guide them, trying to find the way out of the spacious maze, for example. The further - the more difficult and interesting. And the cherry on top of all this cake is the ability to build your own citadel on a floating island, which opens up new mechanics - in particular, you can attack the possessions of other players, not forgetting about protecting the capital of your settlement.

Finally, like any other such MMO, Dark Genesis has a lot of guild-related activities. There are special classes and guild skills, there's an opportunity to challenge the guild boss, where the player who does the most damage to him gets the rank of Elite and the best rewards. But the main thing is the "Hegemony" mode, where associations of players fight against each other. And this is a large-scale event, which involves from 10 to 30 guilds at once. So before the main battles, there is even a qualification, and then the best of the best take part in the skirmish. Such tournaments are held weekly.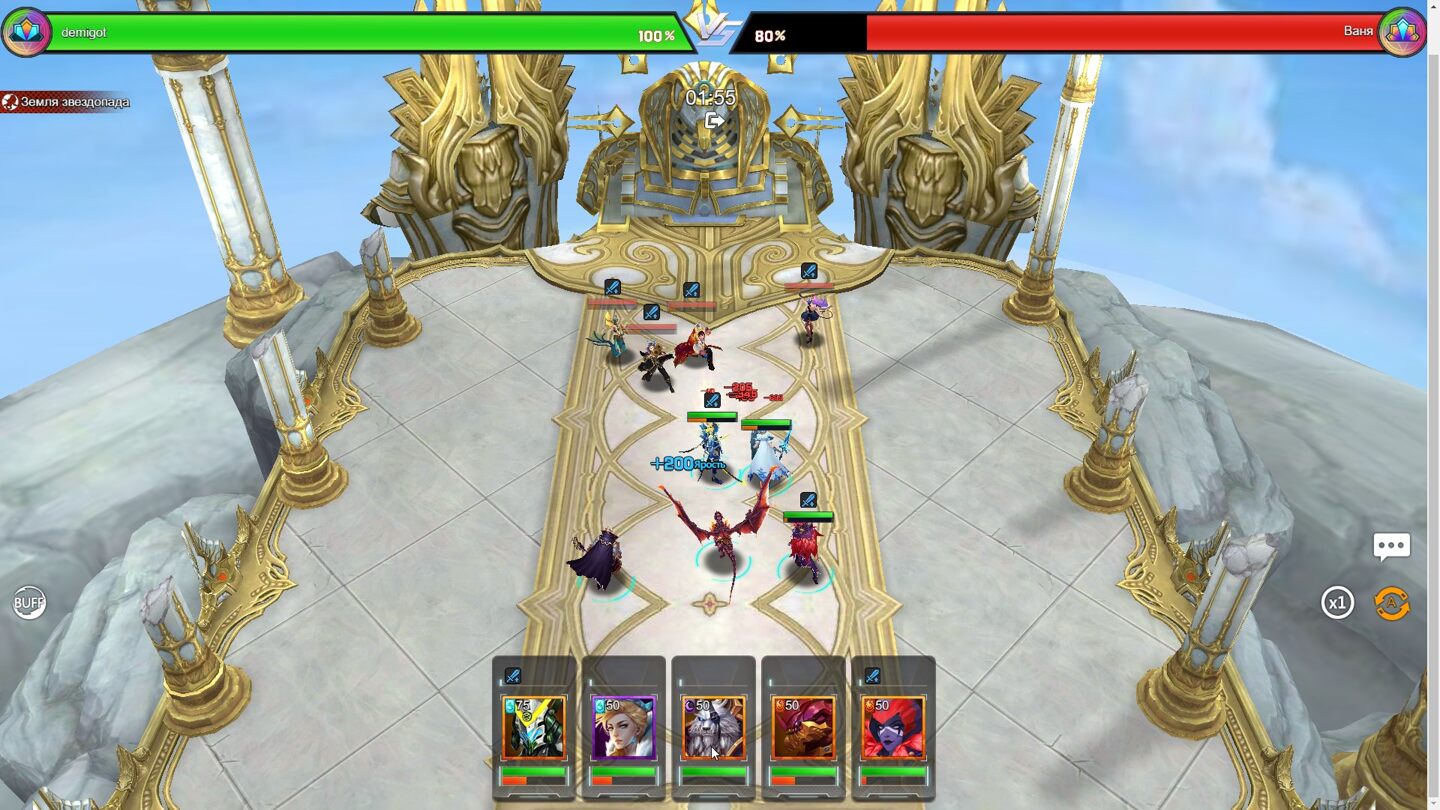 How does it play?
Dark Genesis leaves a good impression. And it's not just in the abundance of modes, heroes and options for boosting them. Dark Genesis is simply pleasant and comfortable to play. Characters do if not everything, then a lot of things automatically, and even when you are not in the game, they continue to accumulate rewards, which you can then get in one click. Such games are also called idle RPGs.

And in general, there is a lot to do in one click - are collected numerous awards (for logging into the game, for completing the daily and weekly tasks and other activities), placed on the perekovku heroes (it can generally make it automatic), combined items of equipment for their pumping, and then the best and most appropriate of them again, automatically put on the selected character. There are also quick battles, where we get a lot of rewards again in one click and without even participating in the battles - of course, this possibility is limited, but still..

This doesn't make the game primitive - there are enough difficult challenges here, but it saves players from unnecessary routine. Even more convenient is the fact that this is a cross-platform game - having started on your computer, you can continue on your smartphone and vice versa.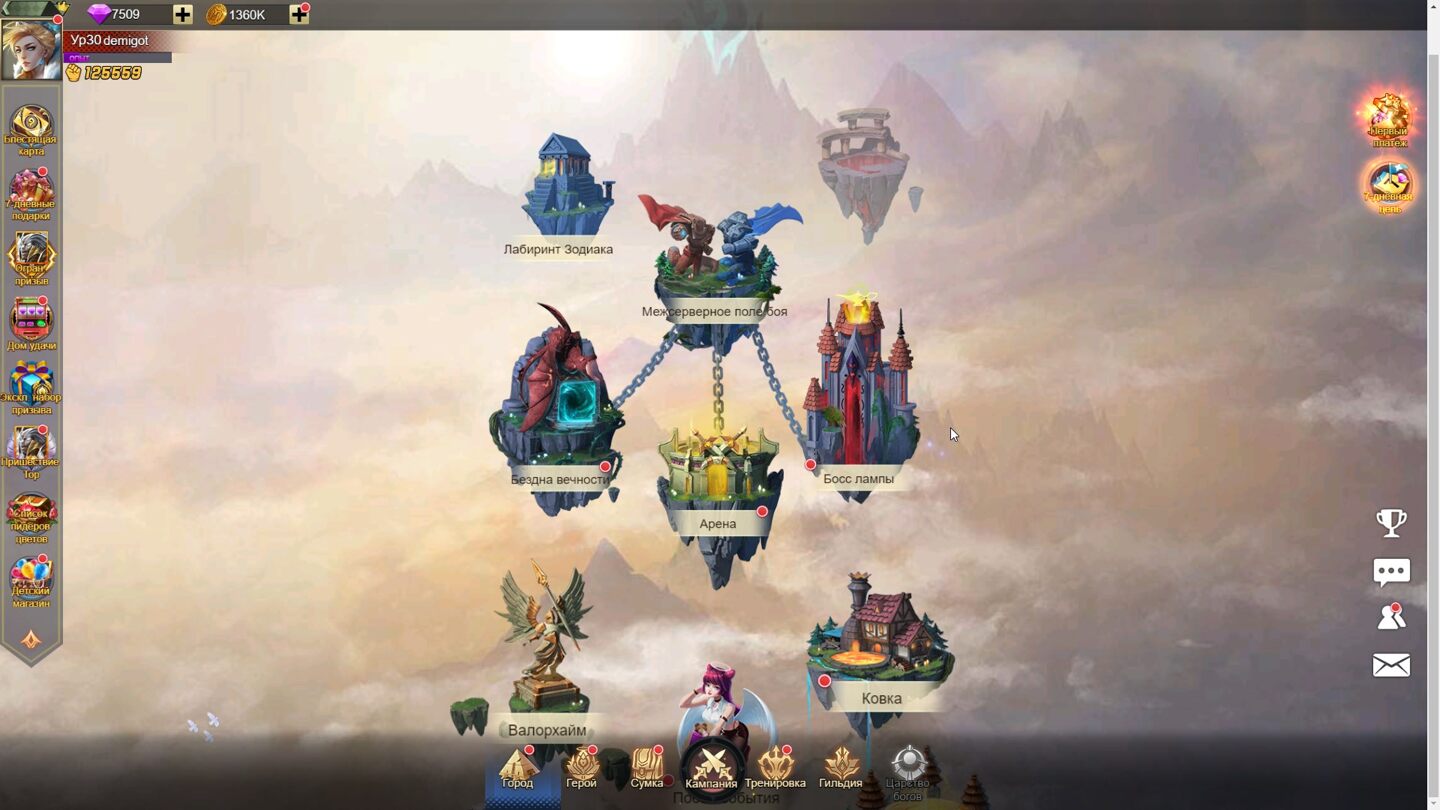 Of course, there is an in-game store, the ability to buy for money VIP-status, some sets of heroes and resources, but at the same time, for example, passes to the arena or raids are also available completely free, albeit in limited quantities. And the prices in the store, frankly, do not bite - they are more than available, especially on the background of some competitors.

And, finally, Dark Genesis looks spectacular and bright, and the music that sounds here - that's a separate song. It's rare to hear such an atmospheric soundtrack that perfectly fits the term "fairy tale fantasy adventure".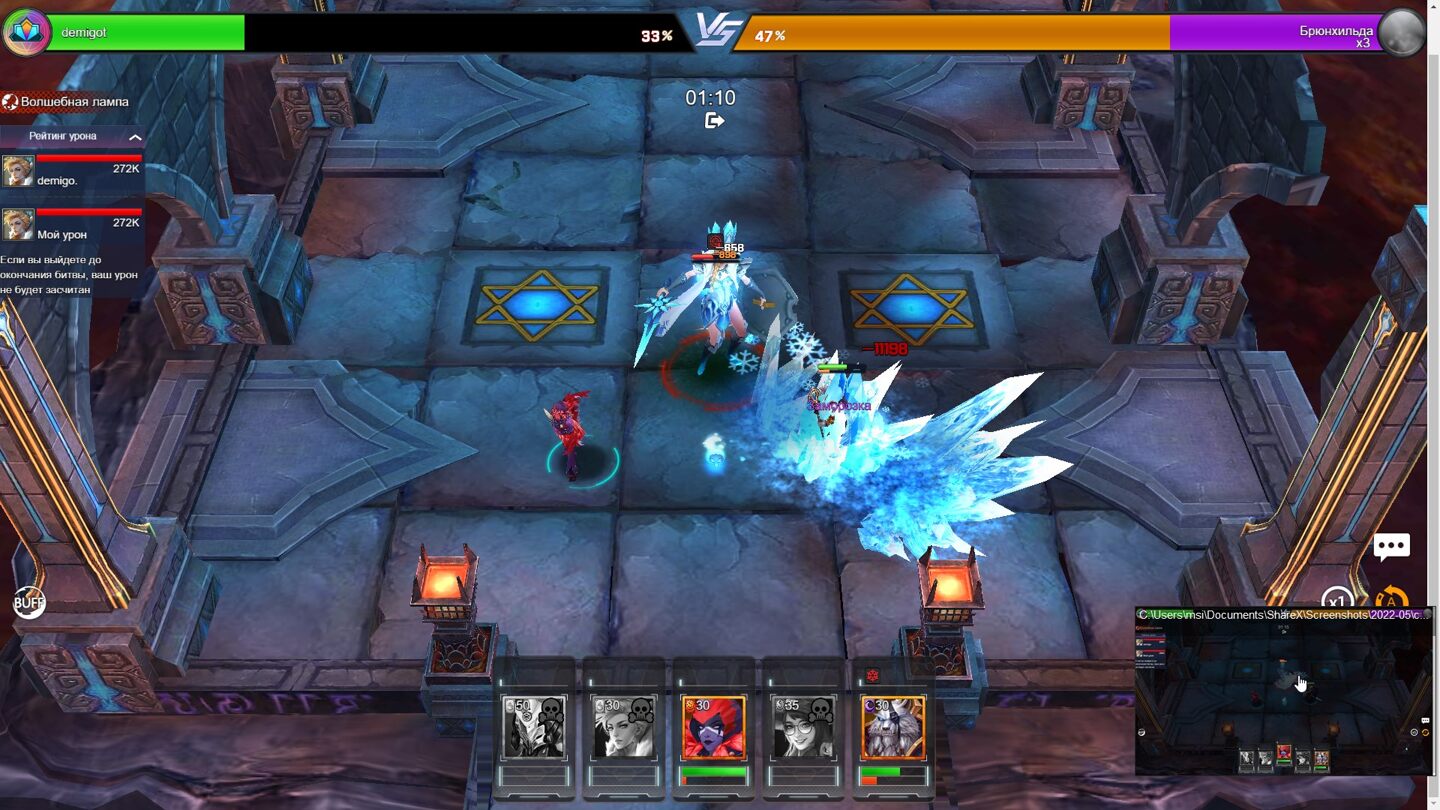 Conclusion
Dark Genesis is certainly one of the best collectible games in the idle RPG format. The abundance of heroes, modes, and features, the low prices in the store, the cross-platform nature, the comfort and convenience combined with quite serious challenges, the pleasant picture and gorgeous music, and the fact that the game is very young and is still actively developing - all these are quite convincing arguments in its favor.

Zarium, July 2022