Next RP Game Review
Grand Theft Auto is known to be loved everywhere, but in Russia, it seems, a special love. It is not surprising that here they have repeatedly tried to do something similar. First of all - by analogy with the multiplayer mode of GTA San Andreas (SAMP). In the Russian Federation, there are many unofficial servers with amateur variations on a given theme in which the emphasis is on acting out roles, that is, that within the world of the game users act and behave according to their characters, and this could be, for example, military, medical or criminals. Especially among SAMP-projects stood out Next RP. More recently, he turned into a full-fledged independent game, which enjoys great popularity and is entirely dedicated to the Russian realities. What is the reason for its success? We tell you in our review.
About the plot and the Russian flavor
Let's say at once that the Next RP looks pretty peculiar. It has frankly simple graphics. But the lack of technology, which can easily be explained by amateur roots of the project is more than offset by the level of detail and how everything here resembles our domestic expanses. The action takes place in Moscow, against the backdrop of the Kremlin and other recognizable landmarks like Gorky Park, Ostankino, Novy Arbat and others. Streets, houses, stalls, drugstores, banks, gas stations, stores, signs on them - everything is ours, our own. And it looks as if you're not in the game, but out on the streets of your own city.

And in this environment unfolds a typical story, but again with a Russian flavor of how you were on top, then fell, and now rising from your knees again. There are three archetypes to choose from: the conditional bandit, the major, and the businessman. At the start of the game each of them, being quite a successful person, becomes a victim of robbery, loses his car, his job, his money - and after that has to start all over again.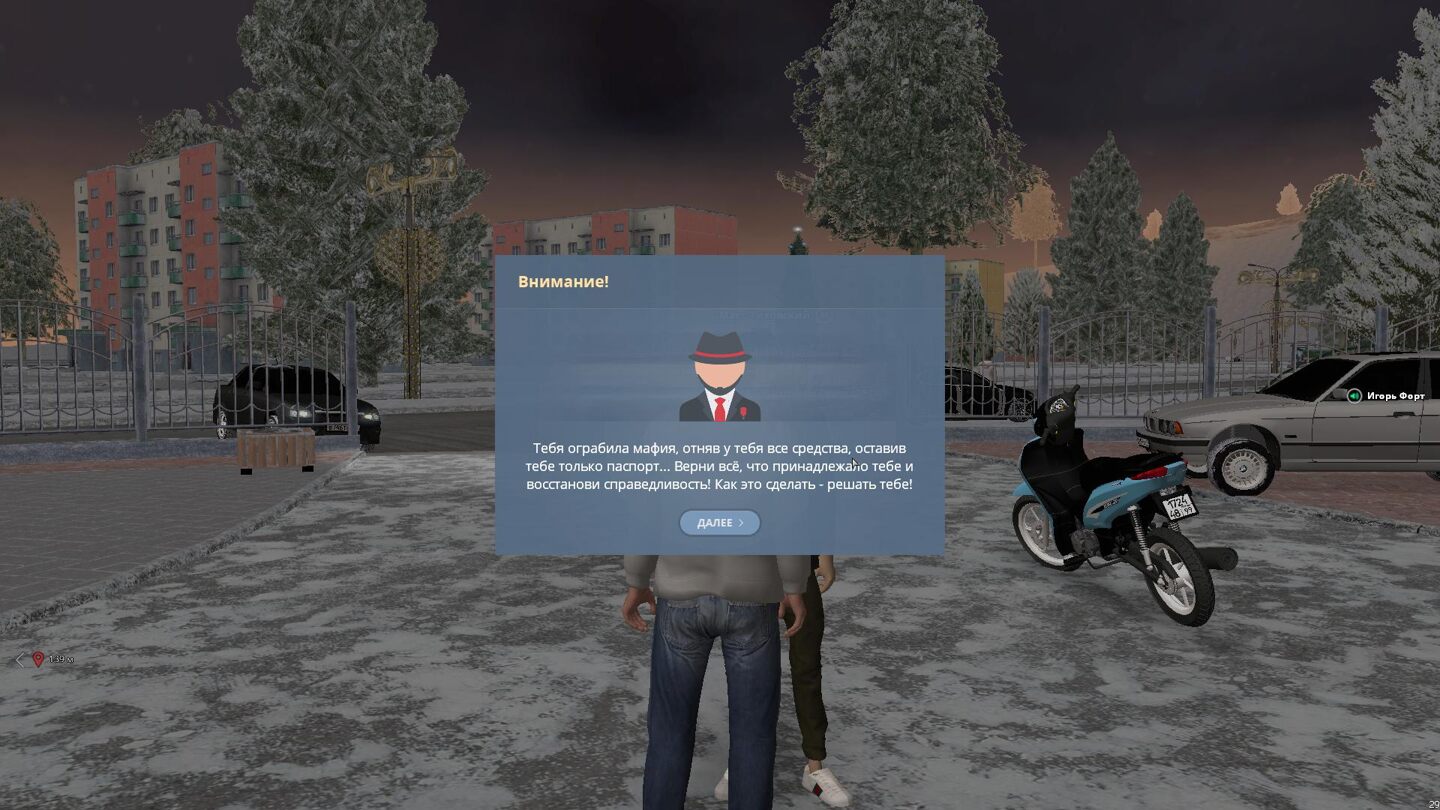 He turns to his acquaintances, and they, of course, ask for certain services, give him various errands: to take something somewhere, to solve some problem, and so on. Everything is classic, as they say. Or, for example, one of his acquaintances asks him to take her to the movies, starting a romantic line.

In any case, you have to work a lot - as a courier (for example, at Yandex.Food - here's a Russian color for you!), a driver, delivering pizzas, being a janitor or a farmer, and so on. That's how you can "raise" your first money. In the future, there will be more interesting story quests and situations. These, by the way, involve not badly voiced key characters, the types of which are also very familiar to everyone who lives in Russia.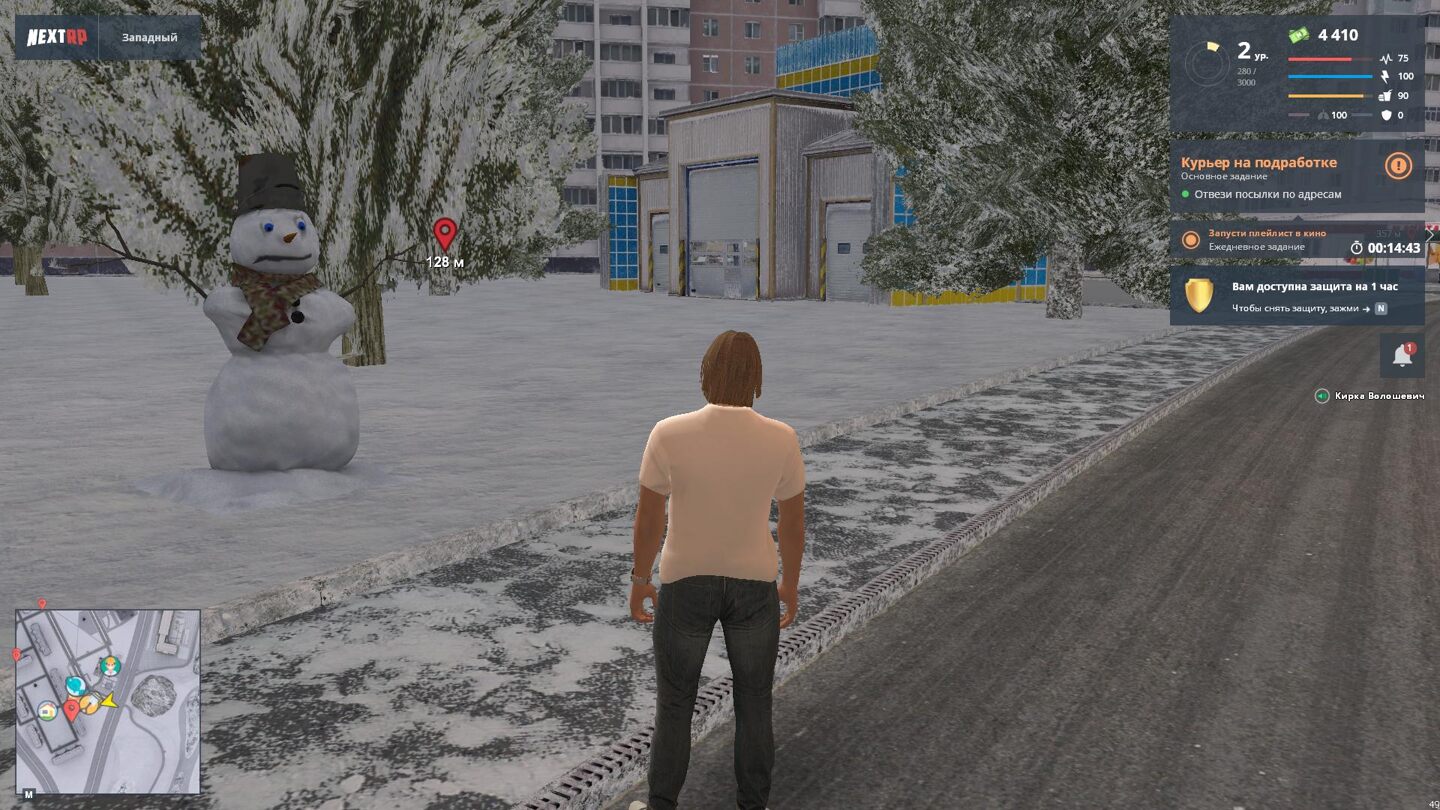 About the main game features
In terms of available options Next RP almost entirely repeats the multiplayer mode of GTA San Andreas, but again, adjusted for the local color and some of their own findings. Here you can master dozens of professions: available courier, trucker, cab driver, medic, mechanic, and so on. Allowed to join the factions - in this case the different government agencies like the Ministry of Internal Affairs, Ministry of Defense or Health.

You can buy and sell real estate, run your own business, buying, for example, gas stations or renting the same property - so there is even a service exchange. Or, having saved up for a decent car, you can engage in private carriage. There is even an option to build a political career - from time to time players choose the mayor.

Do not want to serve the law, the city or engage in honest business? You can join gangs - in Next RP, as in any GTA-like game, this is paid special attention, allowing you to start from the bottom of the criminal world, eventually heading an entire mafia syndicate.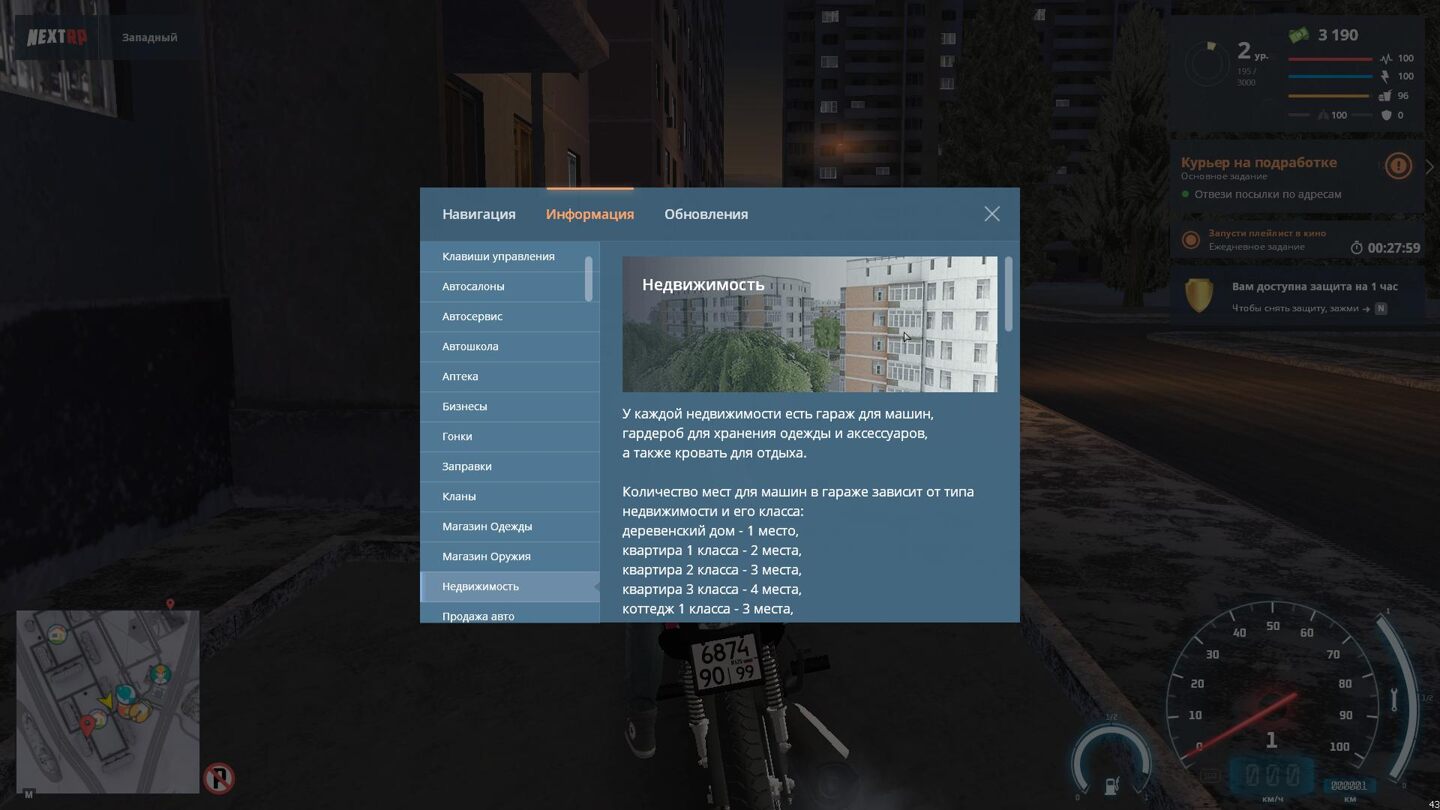 The mayor, the policeman, the cab driver, the businessman, or the thief all need to relax from time to time. So here you can go shopping, have fun in the casinos, relax in strip clubs. There is also fishing, hunting (and retail outlets with the appropriate equipment), and treasure hunting. Players can even organize weddings and celebrations.

In addition, there are periodic entertainment events such as joint games of hide-and-seek (!), a royal battle or a race. By the way, cars, as it should be, are again given special attention in Next RP - cars, as well as motorcycles and mopeds of different brands (including even Zaporozhets) differ in their parameters (in speed, handling, etc.), they can be tuned and improved.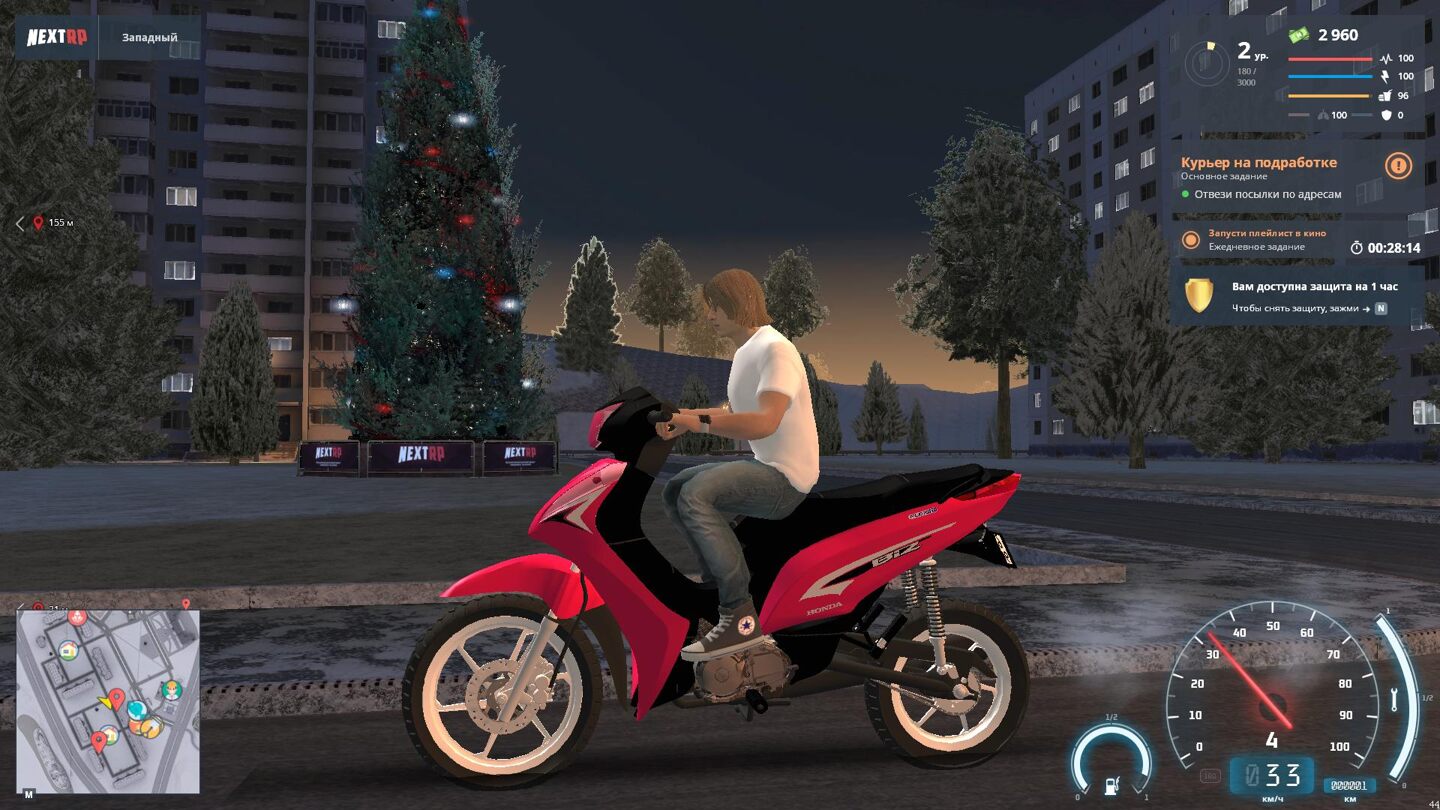 Moreover, if you break the car, it will be worse to drive and steer it becomes more difficult, and if you are left without fuel, you will have to call a tow truck or run to the gas station and buy gasoline.

In place and all the signs of a classic multiplayer RPG - perform regular, story and daily quests, get experience and levels, collecting various awards (including for entry and for the duration of a stay in the game), join the community and clan users, between which are often held various competitions, when, for example, members of one group painted over graffiti territory of another and vice versa. If you want and have money to spend, you can go to the in-game store, where there are always different promotions with discounts, special offers and so on.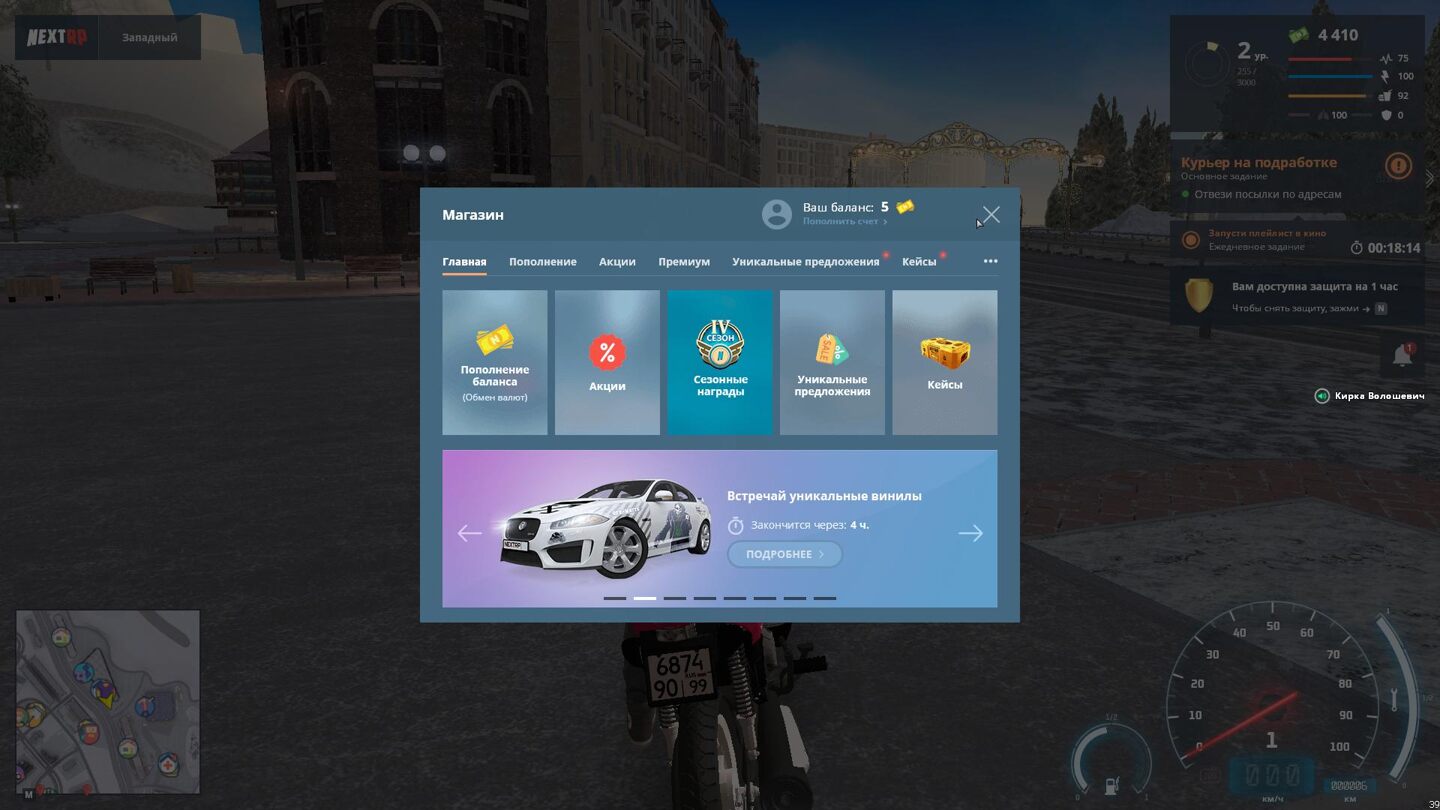 About Realism and Role Playing
After reading all of the above, you might think that the Next RP - a clone of the network mode GTA San Andreas, only about Russia. But in fact all much more interesting and complex. And the main feature of the game is related to the already mentioned "playing a role" (in English Role-playing, hence the prefix RP in the name).

What is it? Simply put, you have to clearly follow the rules that correspond to the actual behavior of the person of the profession, occupation or way of life you have chosen. That is, if, for example, you decided to serve in the army, you must, in particular, follow orders and comply with the subordination. Accidentally swearing at another player or address him as "you", and he is above you in rank - you get a reprimand up to dismissal. If, as a medic, denied the character of another user for medical care, too, will be punished. If he, of course, will write a complaint or a colleague sees it. Each faction has a whole set of rules and a list of penalties for their violation, this information can be found on the forum.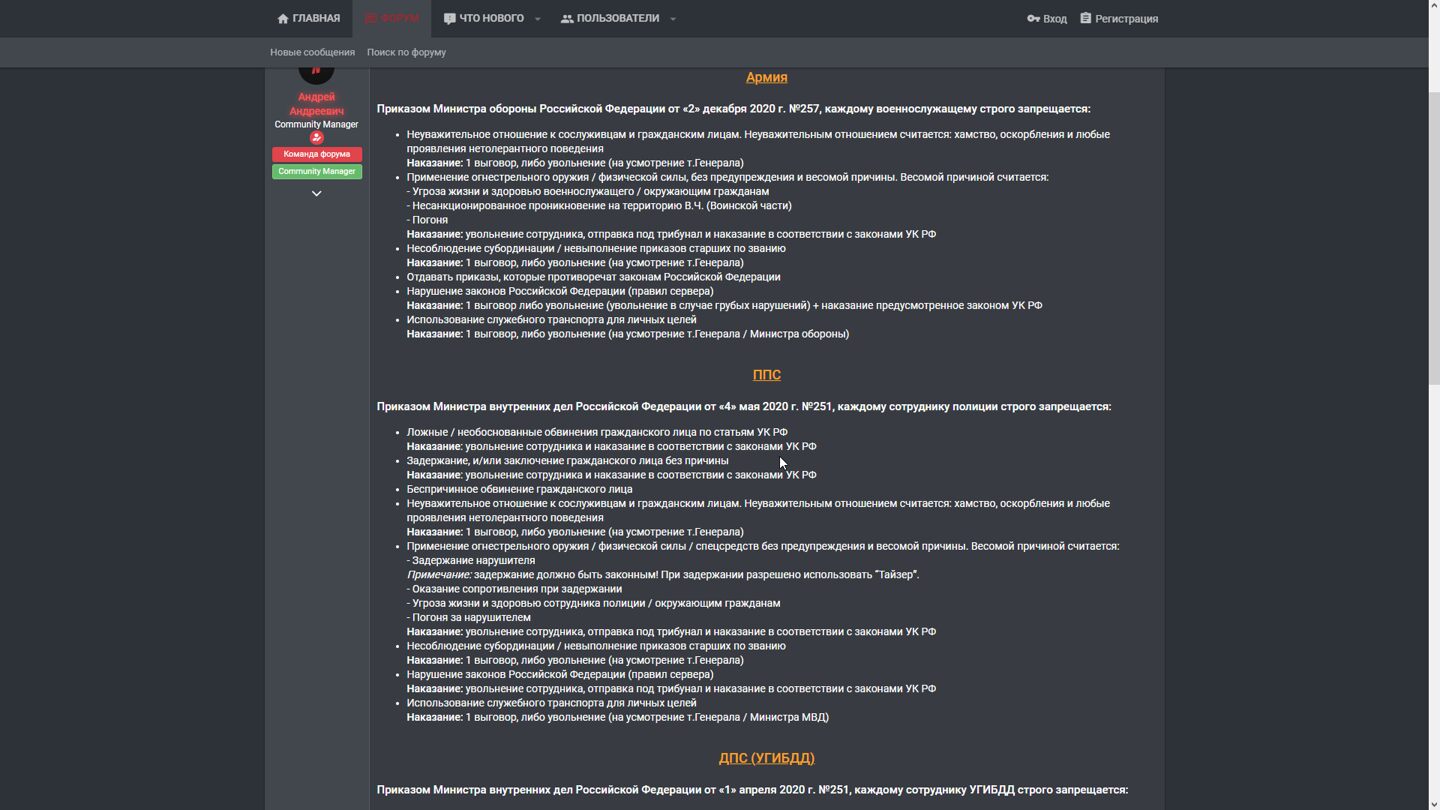 The need to honestly play your role applies to many little things outside of factions, in everyday life as well. For example, if you see a person with a nickname over his head, the rules do not allow you to immediately address him by name - first you must either ask what his name is, or in the case of a police officer, ask to see his ID. Or here, say, you were stopped by the other players, in the role of bandits, pulled out the "guns" and demand a purse. You can honestly resist, try to run away or give up the money, as you would in the real world. But you can not take and "resolve" the conflict by simply quitting the application, for this you can write a complaint - and will be punished for "refusal to play the RP situation.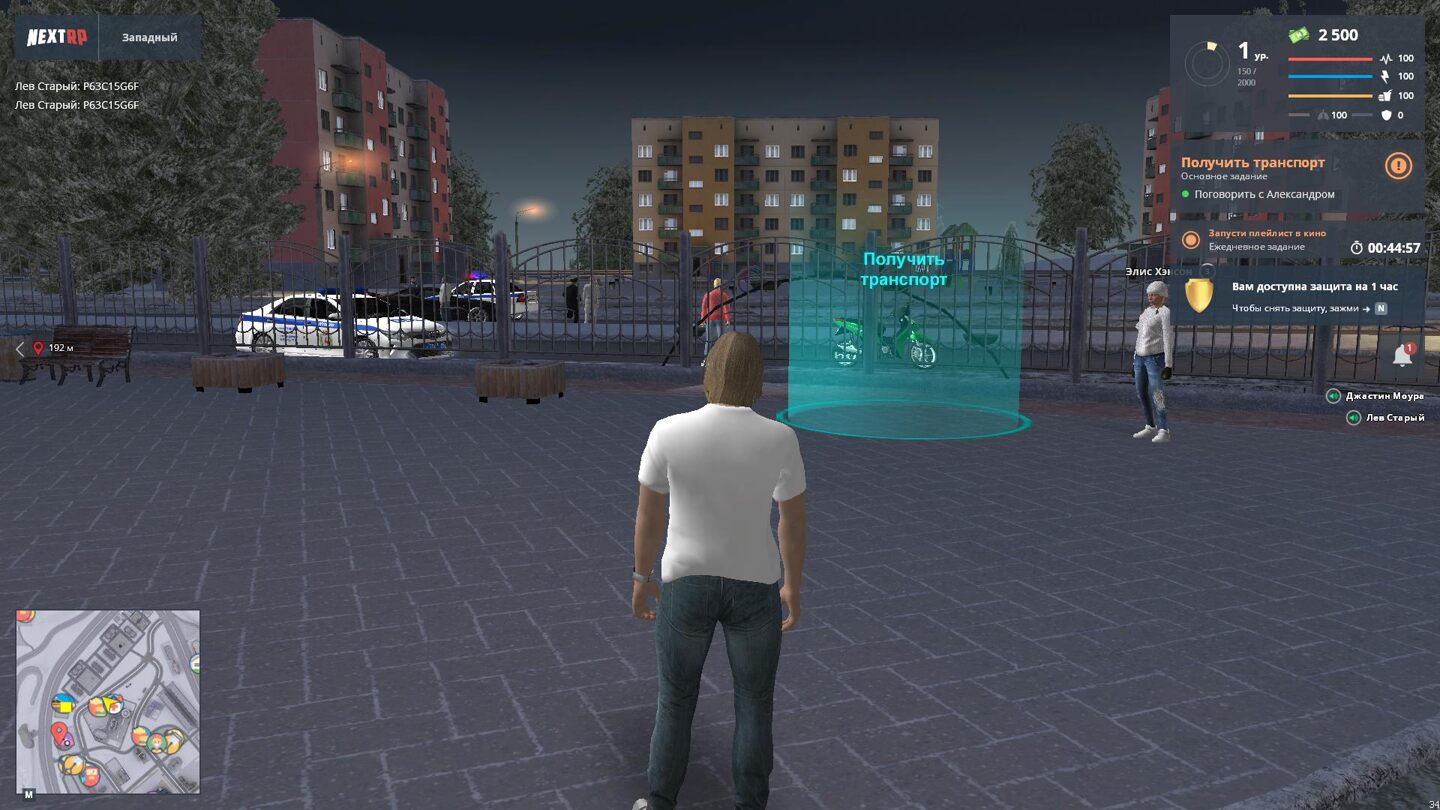 Another thing is that just waving "guns", especially if you do not play criminals, in the Next RP is not the best option. Just as you can not unreasonably violate the rules of the road. It is desirable that everything happens within the framework of again role-playing situations - for example, in a conflict between law enforcement officers and a criminal gang. In this case, no sanctions for shooting will follow.

Of course, no one will forbid to directly do what you want and behave aggressively, run over people or ram into cars of other players, but then it is better to do it in a way that does not fall upon the eyes of the police or traffic police (and there is a PPS, and traffic police too). Well, in any case, prepare for the fact that you will write complaints against you, you will have a bad reputation - in fact, you can even go to jail for a while.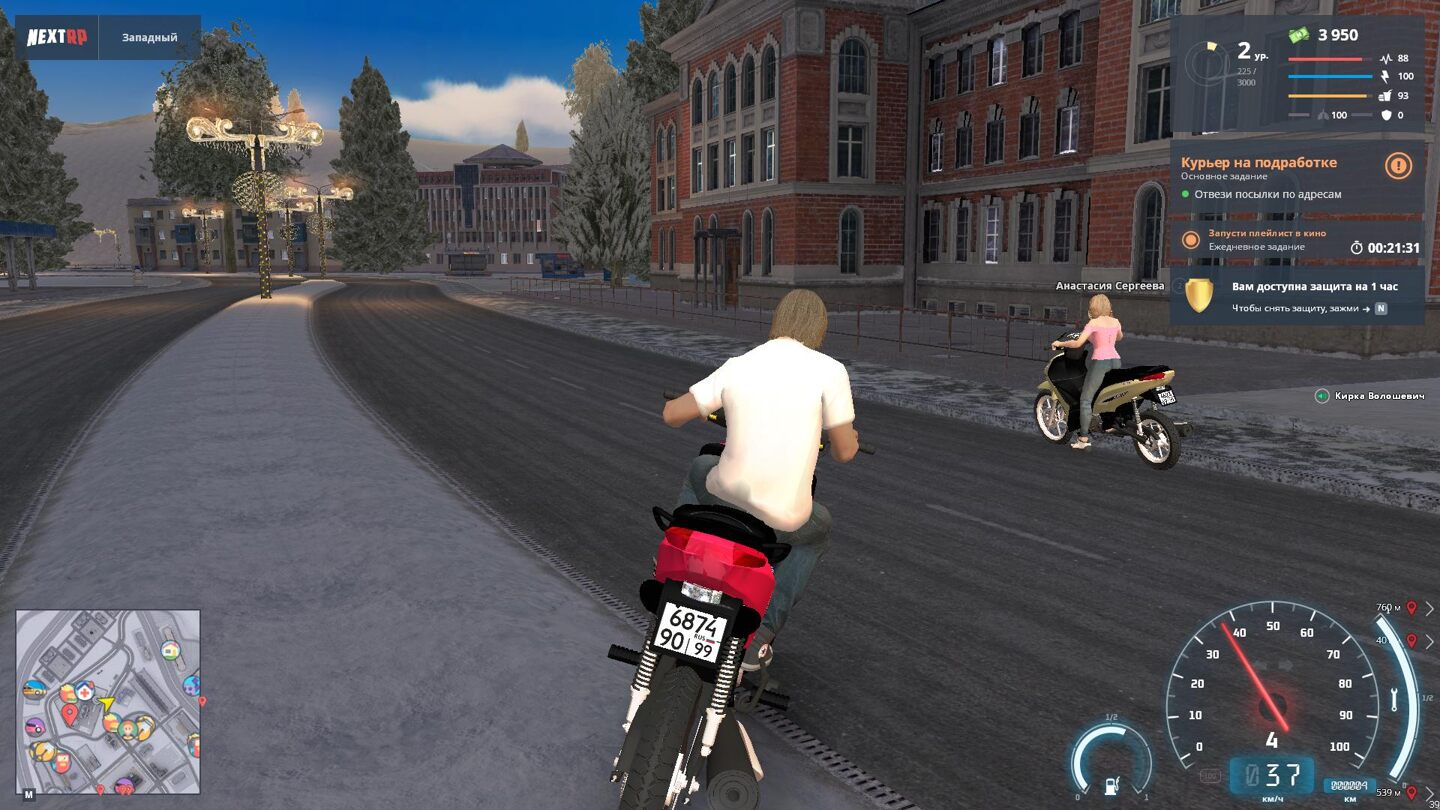 When users play their roles so diligently and follow the rules, it means that they are in IC (In Character) mode. And if people just chat, discuss some game events or make plans in the clan, then this is called OOC (Out of Character). There is also such an interesting concept as "metagaming" - when information obtained outside the gameplay itself (in chat rooms and forums) is used in order to gain some advantage. For example, Vasya, a member of the law enforcement faction, may share information with his friend Petya, who plays for the bandits, that soon they will be raided. And if he warned his own, they will get an advantage - of course, such in the Next RP, too, to put it mildly, is not welcome.
Some tips for beginners
As you can see, this is actually a full-fledged simulation of life in Russia, with many nuances and details. And it can be difficult for a newcomer to understand them. So let's give a few simple tips.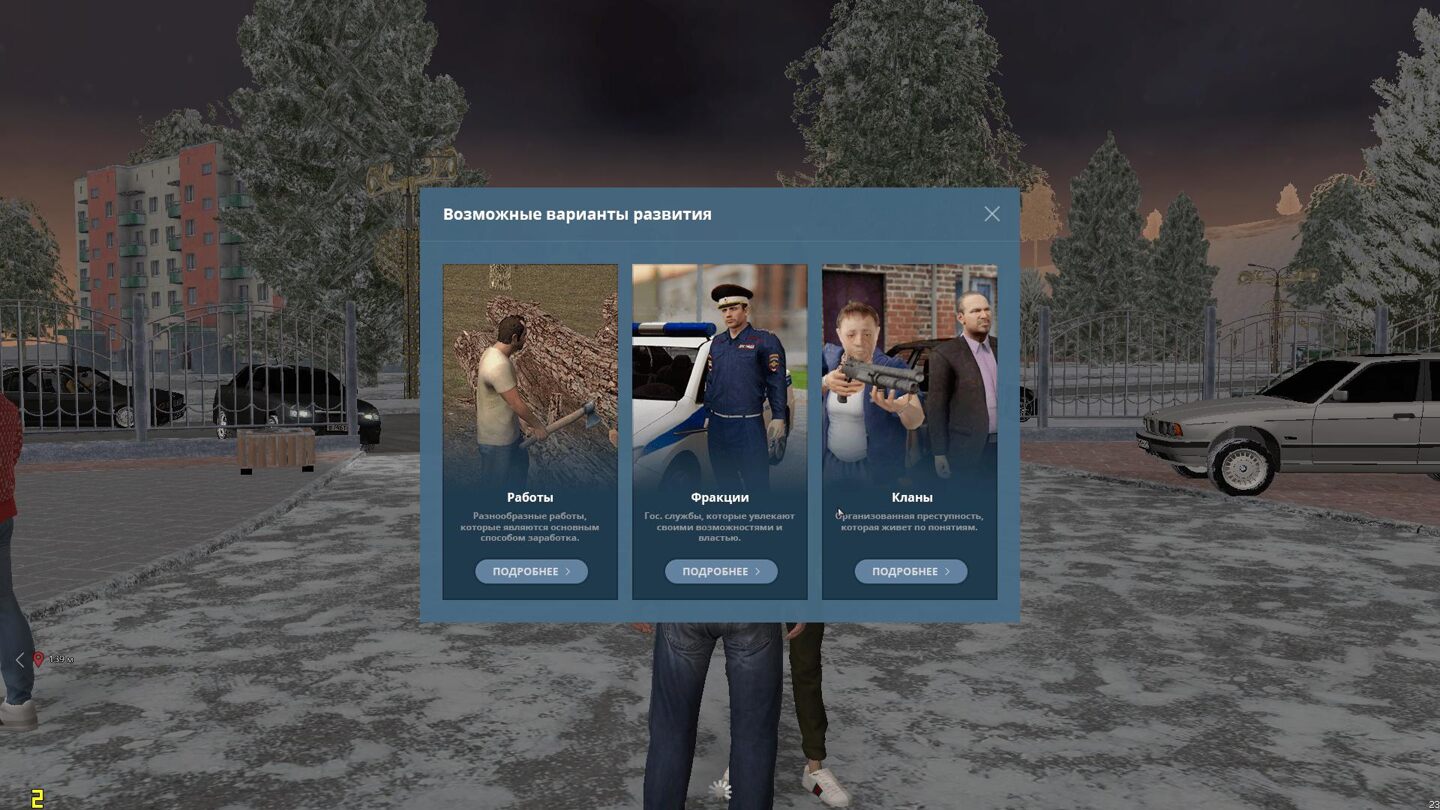 Follow the rules, clearly play your role and try, especially in the beginning, to be law-abiding - the worlds on the Next RP servers are small, and the news about the next "bad guy" spreads fast. So you should visit the forums and study the rules, which are regularly published and updated.

And for starters, do not be shy of dirty work and part-time jobs, go to the farm, where it is easiest at first to accumulate money, regularly collect rewards for logging into the game, spin the "wheel of fortune", where it may fall out something valuable. And, of course, do the story and daily quests.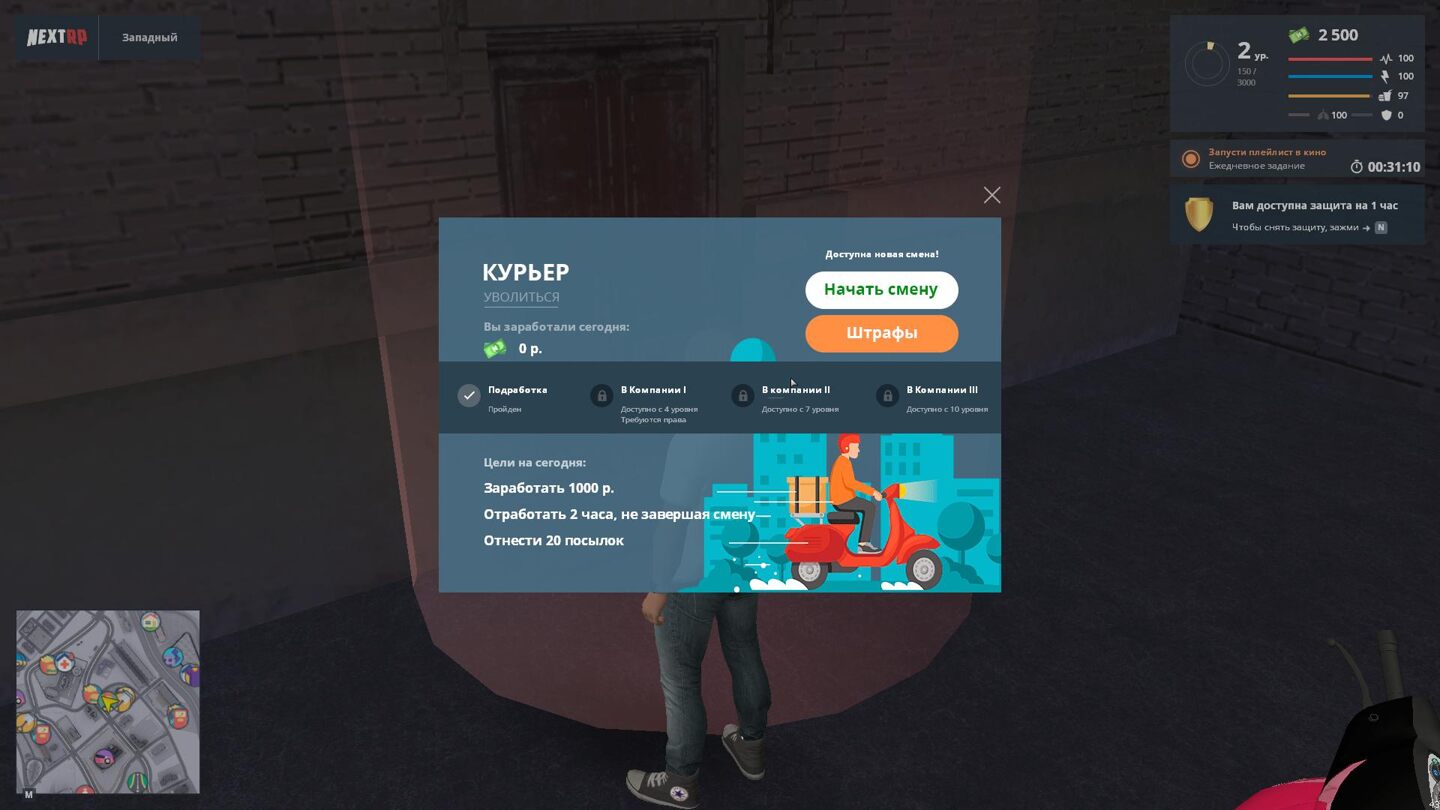 In addition, if you do not want forever something to deliver or clean, and you want a bigger salary, too, then you have, as in life, to take care of getting important documents, medical book, military ID card, driving licenses of different categories and so on. By the way, the work on your car - is also a very effective way to quickly raise money in the game. And for entry into the faction to get a special certificate and pass the exam, correctly answering a number of questions about the nature of the organization, its charter and so on.

And be careful with the medical book - there entered your diagnoses acquired in the course of various events. If you are mentally traumatized, you will be barred from some factions (such as the police and the Ministry of Defense).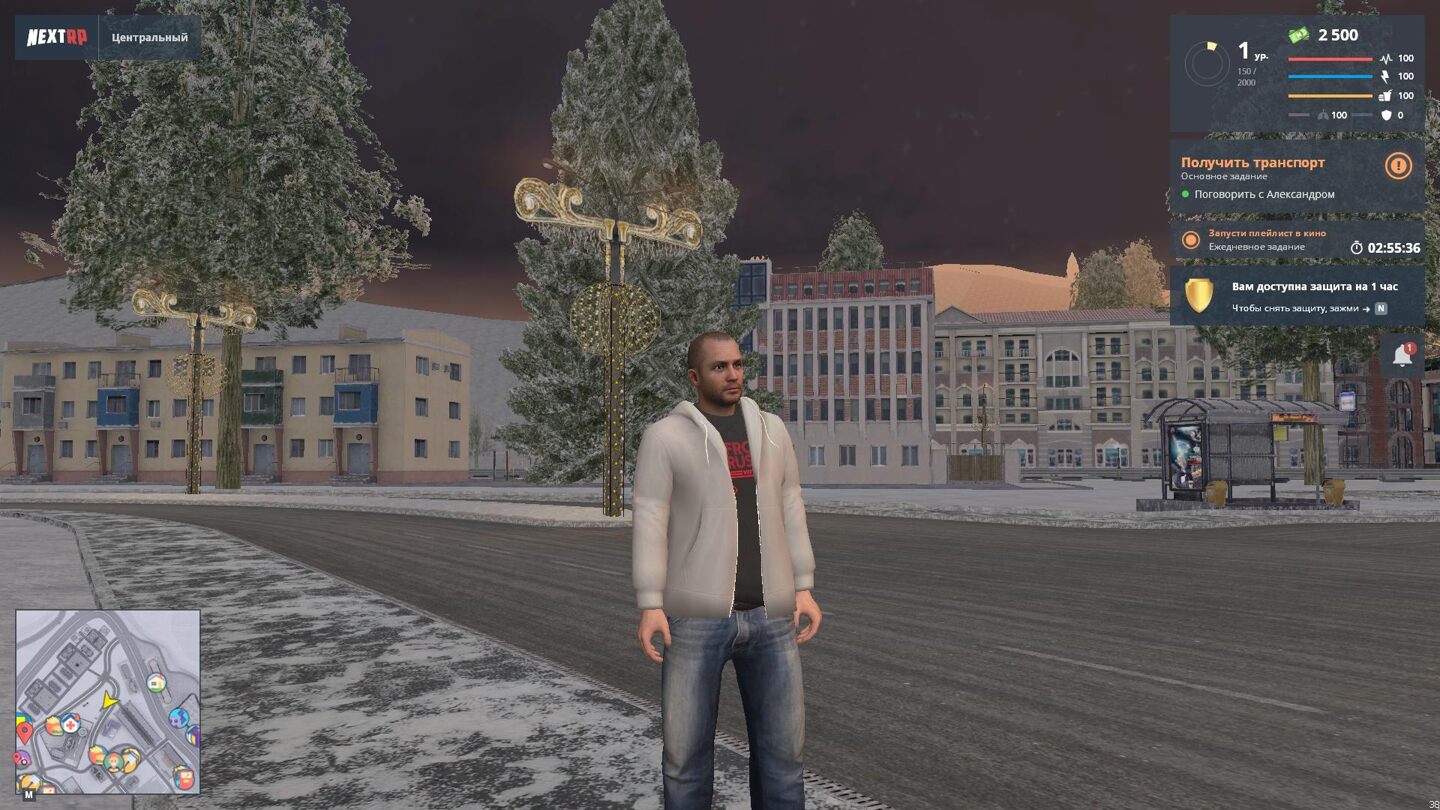 Another thing is that you can play Next RP on different servers - Ural, Central, Western and so on. And each has its own nuances. Somewhere, for example, no government agencies or criminal gangs, somewhere, on the contrary, a clear system, somewhere the requirements for "wagering roles" is higher, somewhere - lower or absent at all. Somewhere there are no more places to open a business and there are no more vacancies in government agencies. Communities everywhere, too, respectively, are different. So another important tip is to find and carefully study the list of servers and their features.
Conclusion
Next RP is a truly unique project. As we have already said, this is actually a full-fledged simulation of Russian reality, where you can become a hotel owner, mayor or honestly serve in the police. Another thing is that you have to abide by the accepted rules. You can not comply, and in the same police to serve dishonestly, but then prepare for the consequences - everything, as in real life.

April 2021