Battle for the Galaxy Game Review
We have seen a lot of strategies about space, but mostly they were single-player games. But among MMOs and free-to-play browser-based projects these are rare. One of the most notable is the real-time strategy Battle for the Galaxy, which appeared in 2014 on mobile devices, then - on the PC in the browser version, and later visited Steam, where it immediately drew attention with a pretty decent picture. What else - besides graphics and the ability to play from different platforms - is interesting about this project? We tell you in our review.
About gameplay
There is practically no plot, and the game world and in general the events are typical for space strategies: colonization of planets, pumping out of them valuable minerals, confrontation of different factions, which are trying to build more territory with outposts and bases, and to protect them recruit soldiers, or even better - robots. In the pursuit of rare resources, mankind conquered new frontiers, devastating everything they could reach, until the last intact planet was left. For the possession of its riches, powerful corporations unleashed an epic struggle. It is here that we begin the journey to all-galactic domination. Not surprisingly, stylistically everything is designed in the spirit of the timeless classic Command & Conquer.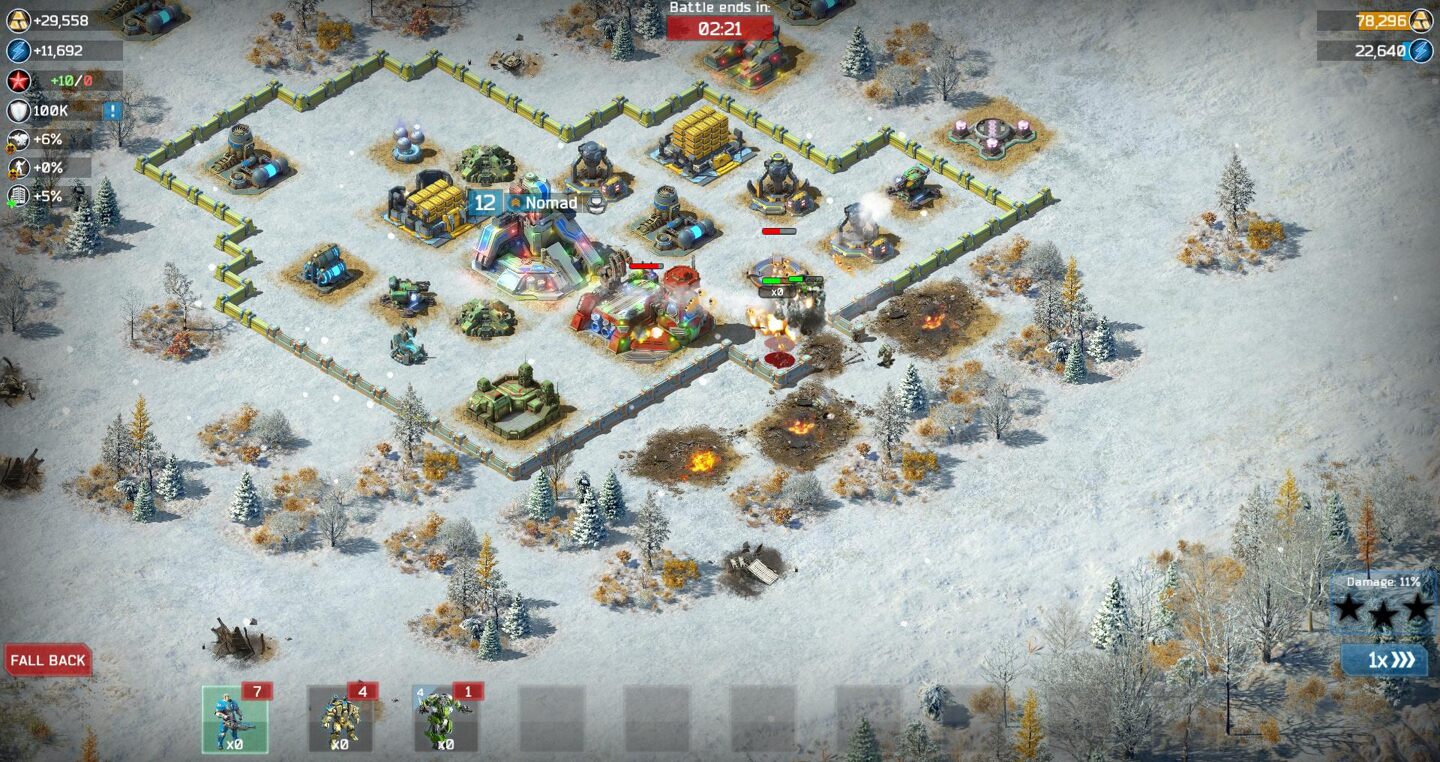 In fact, this is what we do all the way through - we develop our base, accumulate resources, expand our armies, and attack other players to take resources from them. To accomplish these tasks, we build a headquarters, a command center, mines to extract titanium and power plants to generate energy (titanium and energy are the two main resources), a warehouse to store it all there, a spaceport, a laboratory to study technology, an academy, factories to produce equipment and other buildings to defend or hire troops, as well as to speed up their creation and development.

Among the available types of troops are space commandos, grenade launchers, raiders, walking robots, destroyers, helicopters, cruisers and other even more powerful units and squads, including even the "atomic cavalry". A total of 10 types of standard units in Battle for the Galaxy now. Plus you can hire heroes. For example, there's the walking robot Hannibal, the reinforced grenade launcher Faith, and the helicopter-like Akeso.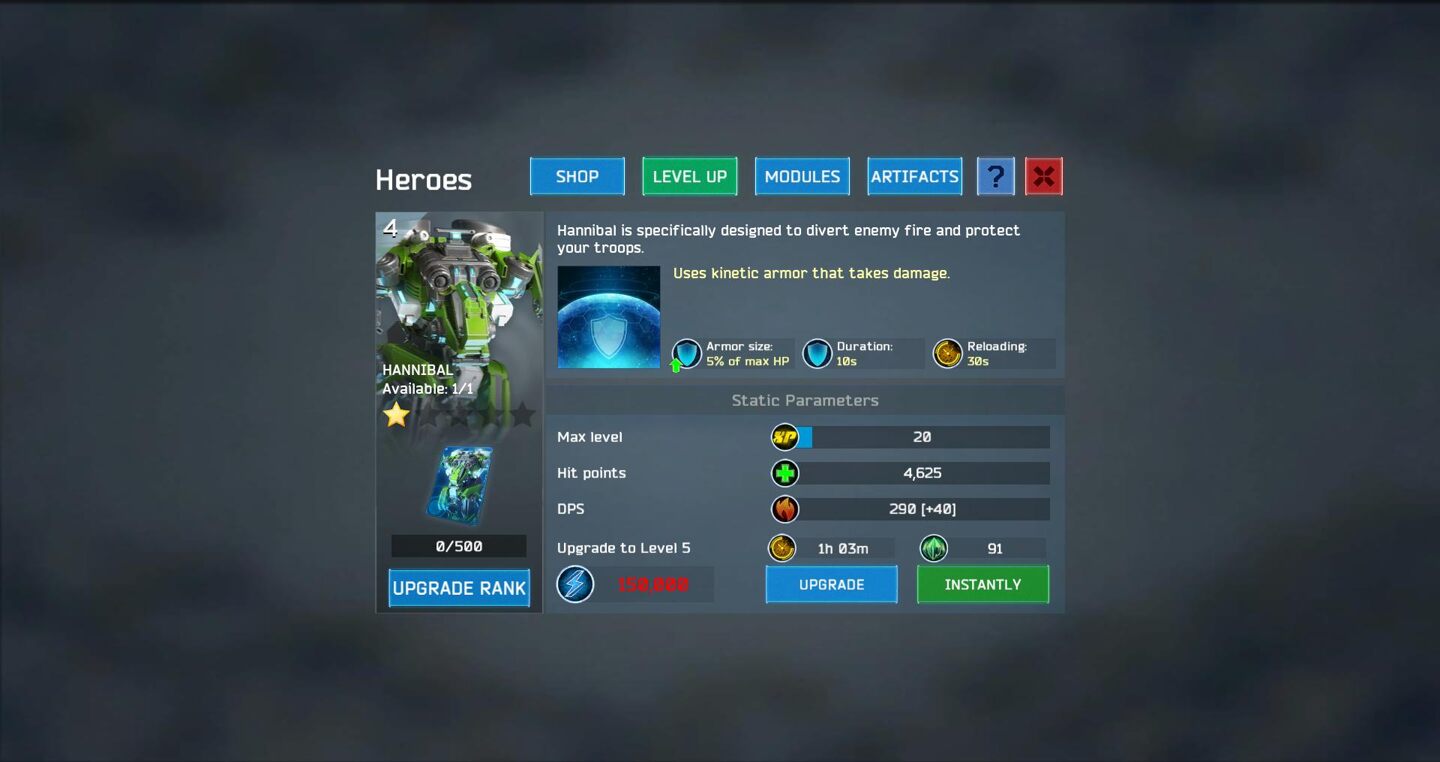 And buildings, troops, and heroes can and should be improved and upgraded. And for units there are special modules of varying degrees of rarity and awesomeness, which, when equipped, give an increase in certain characteristics - damage, protection, health.

And also it is possible to improve the troops with the help of artifacts. Here already more interesting effects - for example, 20 % chance to do double damage, 15 % chance to create a free copy of the ordered unit or even ability, allowing the soldier to live (and shoot) for 10 seconds... after his death.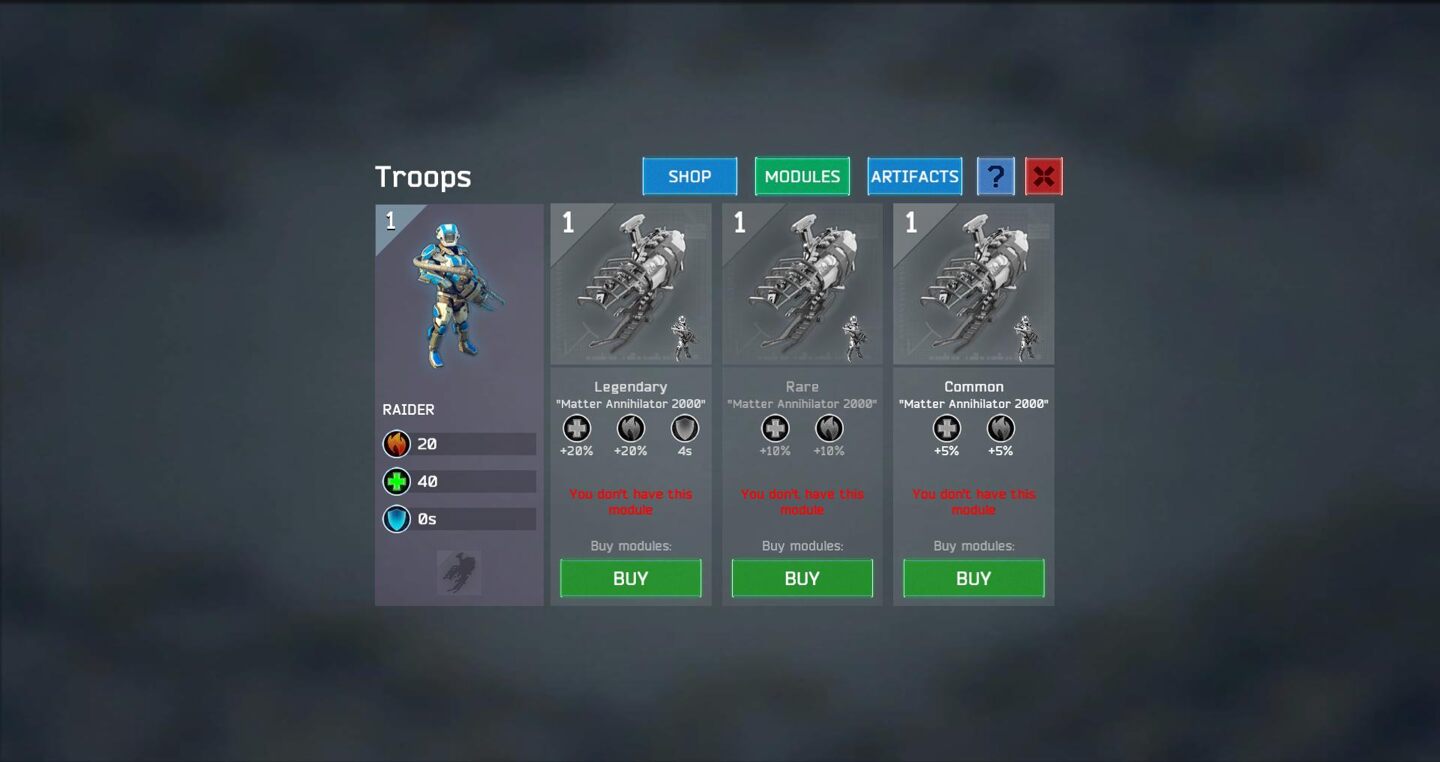 And modules, and artifacts, and the opportunity to train and improve the troops we get for completing missions and operations (the usual resources for this too issue) - build a new base, build 3 mines, buy an upgrade for the command center, collect a lot of resources, etc. There are also daily tasks of the same kind, achievements, rewards for logging into the game, raids, all sorts of temporary actions - in general, the standard set.

In addition, by pumping your HQ to level 7, you will open the possibility to leave the planet and go to the galactic map - this will significantly expand the list of operations (e.g. "build a base on a new planet within 48 hours"), quests, raids.
About battles with other players
Perhaps the main source of income in Battle for the Galaxy is attacks on other players' bases. The user, who has reached a certain level, is enrolled in the PvP league. Then they are sent to win awards and increase the rating, defeating live opponents. The higher the rating, the closer the opportunity to move to the next league, more prestigious, where, however, to hold their position will be much harder.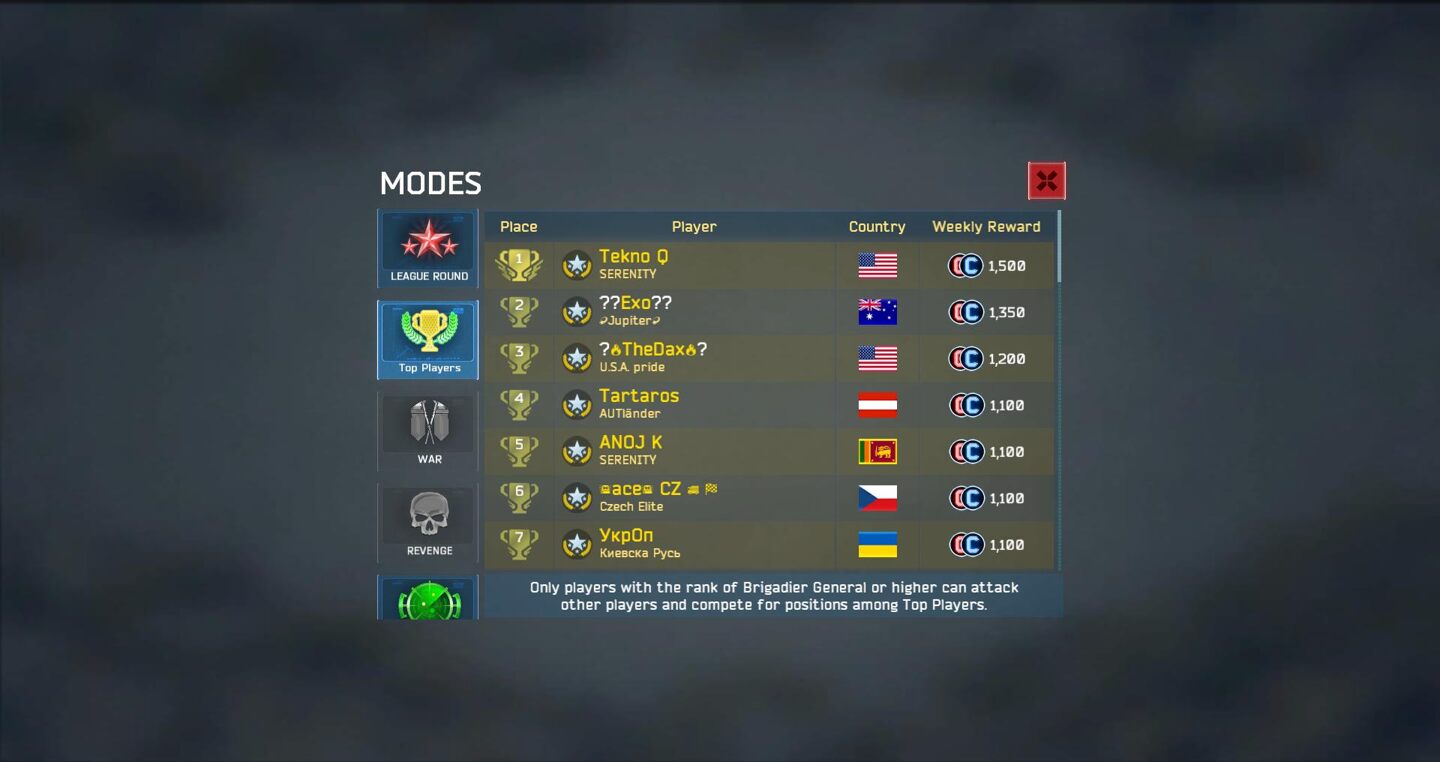 In this mode, winning and opening new leagues allows you to earn antimatter, a special resource available in the later stages of the game for which you get the best fighters in the galaxy, including a giant robot "technotron Zeta" or, for example, elite space paratroopers from the "Panzer" squadron.

There is, of course, and mandatory for such projects the ability to join with other users in the so-called corporations (includes up to 50 players) to get even more bonuses, participate in large-scale wars and unlock access to secret technologies - they significantly increase the extraction of resources and make your army even stronger.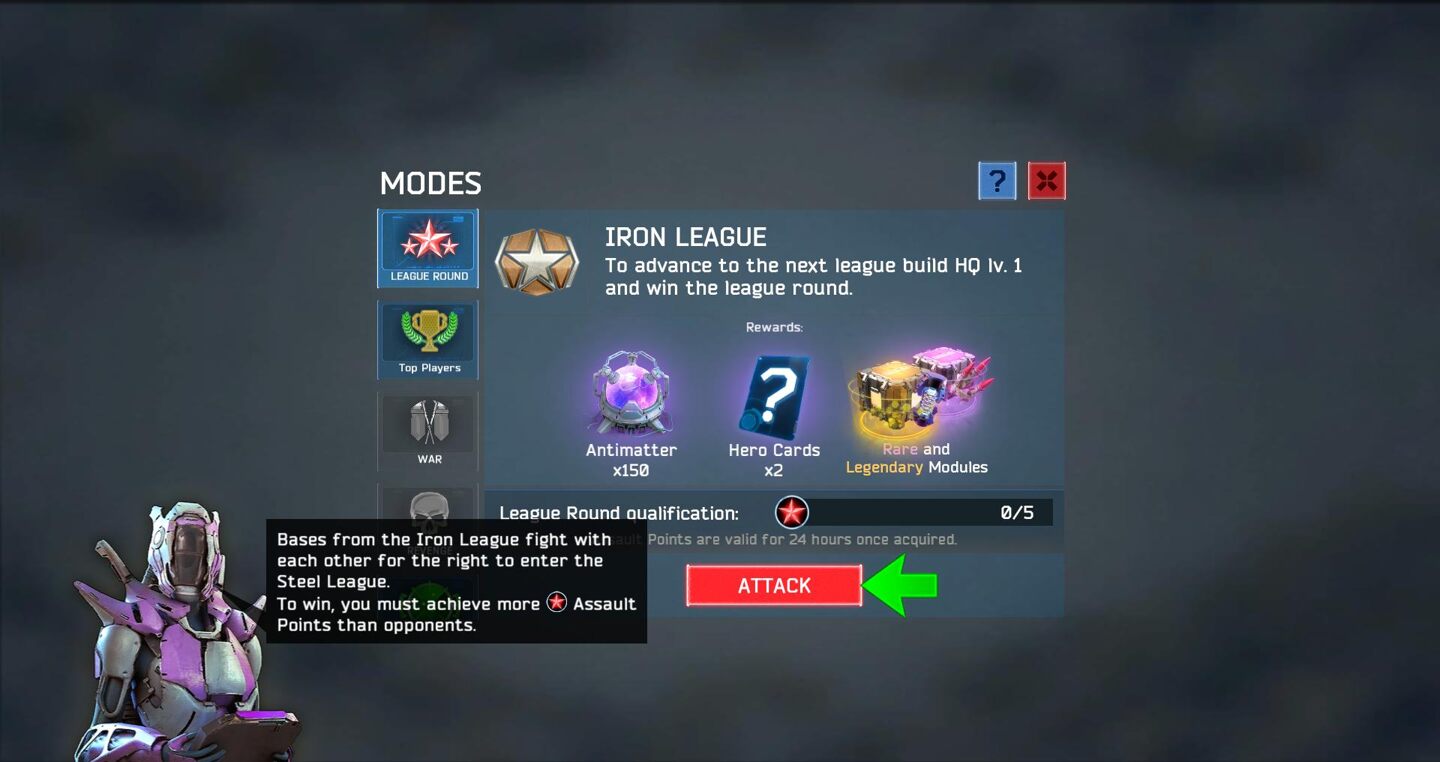 How does it play?
To win battles in Battle for the Galaxy, you have to think strategically and tactically and fight correctly. Players are constantly attacking each other, so it's extremely important to protect your base by walling it up, buying and upgrading bunkers, missile turrets, and turrets.

During the attack, we decide where and what troops to land and how to combine them. And here it's important to take into account the characteristics of the units, which differ in speed, defense, health, weapons, resistance to different types of damage and so on. For example, grenade launchers are great for destroying enemy buildings from a distance, but they quickly get killed by enemy turrets and towers. Therefore it is better to combine them with Space Troopers, cheaper units that can be "spammed" - that is, dropped in huge numbers and thrown to the front to cover the grenade throwers.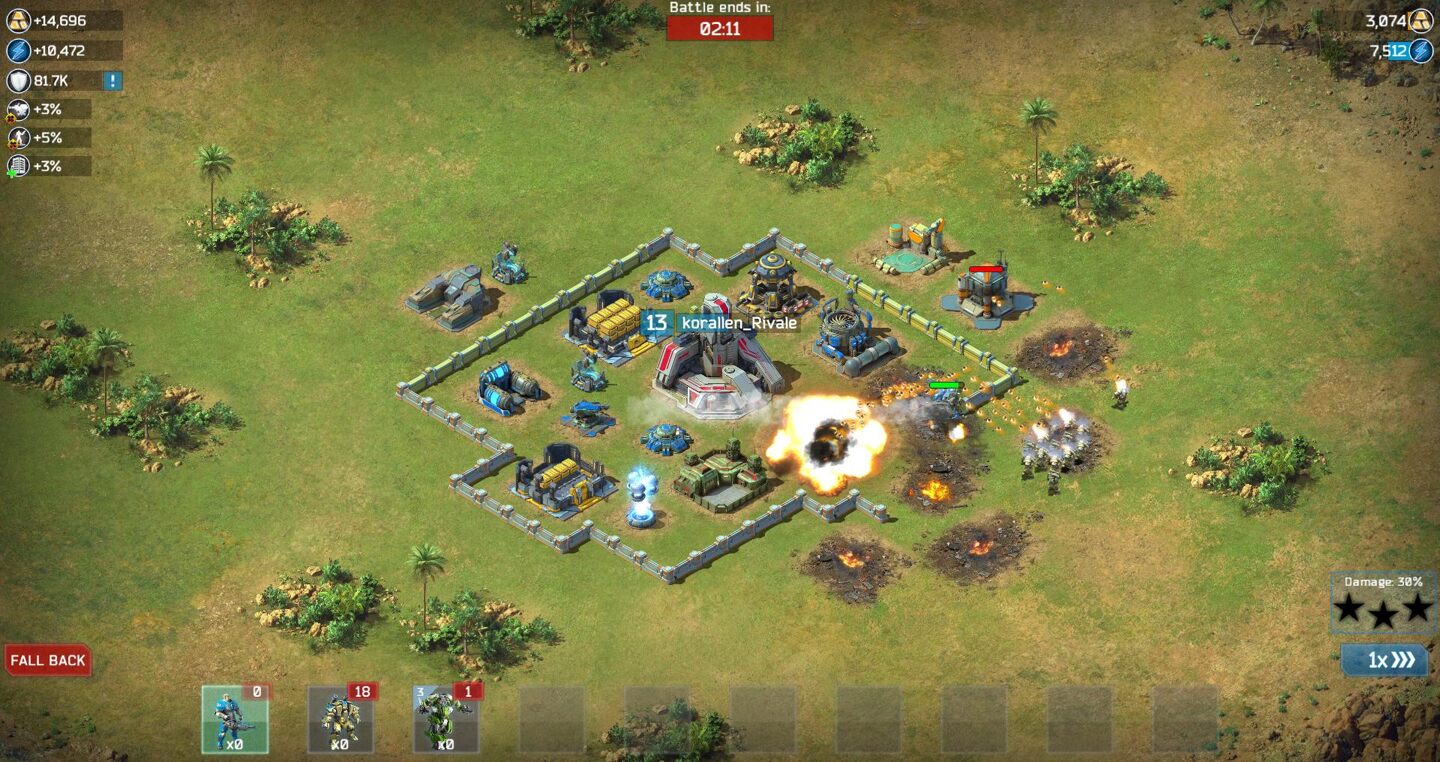 There are other useful combinations of units that work for other tasks and in later stages of the game. It is important to use heroes correctly, they also have their own characteristics, strengths and weaknesses. For example, Faith is quick to die, but great for base defense and fire enhancement. Akeso is good in combination with helicopters - he does his own damage, and at intervals heals allies. And Hannibal is perfect as a cover for not too armored units (e.g. grenade launchers).

Which buildings to build and improve first, which troops to produce now, which modules and artifacts to hang on them - all this is a serious and important science that must be mastered to perfection if you want to break into the major leagues of Battle for the Galaxy.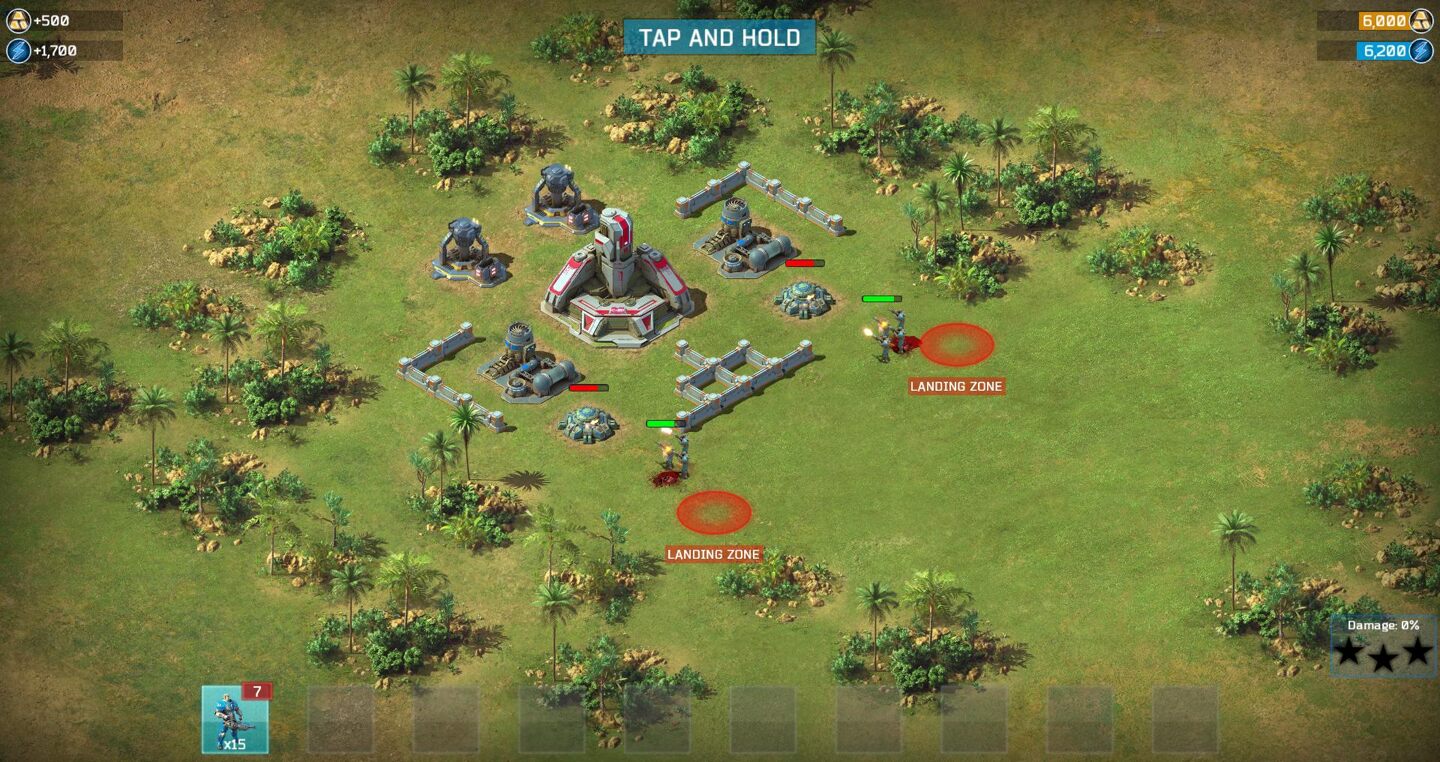 Naturally, not only titanium and energy are spent on building and upgrading, but also time. And you can shorten the wait or build something instantly for special crystals. They are issued for certain actions in the game, for completing tasks or just once a day, and also bought for cash. That is, here is a standard choice in such situations - to pay or earn everything in the game itself. Just in the latter case, you'll need more time. Although what's wrong with being in a good strategy game a little longer?
Conclusion
Battle for the Galaxy is a fairly new and rare real-time strategy game about space, which does not seem to offer anything new in the genre, but forces you to really think both tactically and strategically. And given that everything here is grounded around constant battles between users, the game turns out to be exciting and addictive.

May 2021